Things have been quiet for me for the past few days. I've been doing less reading, after binge reading for the Read-a-Thon and I've gotten into playing SimCity5 on my computer. I played the original years ago and I always loved it, so I thought I'd try it again and of course, I'm hooked. :) Once I get it out of my system, I'll be posting a few reviews of some of the books I read for the Bout of Books RaT.
In the mean time, I thought I'd join up with doing ~ The Feature and Follow, hosted by
Parajunkee
and
Alison Can Read
which offers a weekly question as well as the chance to find new blogs to follow and, hopefully, have new people follow you.


Have you ever convinced someone to read a book,
a series, or a whole genre?
What book(s) and who was it? Did they like it?
One of my favorite things to do is recommend books! I'm usually pretty good with knowing what my closest friends will and won't like. For others, I can find something, depending on their preferences.
I recommend the most ~ The Night Circus by Erin Morgenstern ~ to anyone and everyone. Everyone who has read it has at least really liked, if not loved, it. I recommended it to my friend Kim first, because she's my book person, we recommend everything to each other. Then I even had my husband read it and HE enjoyed it. It's such an amazing book and no one I have recommended it to has had anything negative to say about it. It's a wonderful book! Good Read it now, if you haven't!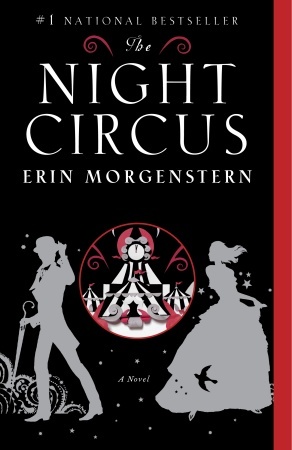 Is there One book that you recommend to every reader that you come across? Have they loved it? How do you feel when you recommend something and the person you recommended it to didn't like it?

Leave me your link, and I'll come check out your blog & follow you!