Hello there! Welcome to Day 2. Was your first day as enjoyable as you hoped it would be? I hope you all got a lot of books read, and if you weren't able to, I hope that you enjoyed what time you did get to read. :)
I look forward to some surfing time today, and visiting a lot of blogs. If you've surfed by, feel free to say HI and leave a link. I'll definitely come visit!
Below are my current updates. I decided one post a day would be enough, so I update this one before I post it. My reading is going well, though I wish I had finished another book on day 2. Gotta pick it back up for day 3! :)
Challenges
Today's challenge is
Top 10 Recommendations
. This one is going to be a fun one for me. If you are a frequent visitor of my blog, you know that don't read a lot of the really popular books that everyone else reads. Sure there are some that I have tried, and liked, but there are tons more that I just don't read. I read authors not a lot of people have heard about, which seems weird to me, because some of them I've been following for years. Hopefully I've included some of those unknown authors today. I haven't included super popular books, like Harry Potter, though it's among my favorites. Anyways, here are my Top 10 Recommendations in order (linked to GoodReads, as always). What are yours?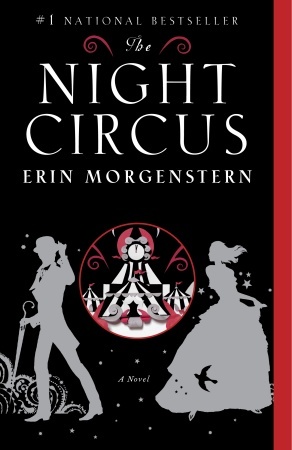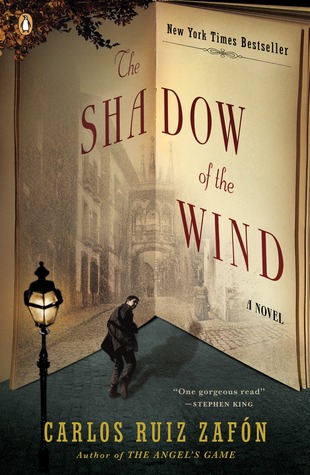 The Night Circus ~ My all time favorite book, though I generally don't read historical fiction (which isn't evident by these first two recs). I ADORED the first time I read TNC, and I've enjoyed it each time since. I typically don't re-read books, I'd rather find something new, but I've re-read TNC 3 times. It's wonderful. The best thing about The Night Circus is the circus. It's so vibrant and vividly detailed that you really FEEL you are there. It's magical, and I love it so much!!! If you've read it, what's your favorite tent? If you haven't, you must read it now, you won't regret it!!
The Shadow of the Wind ~ I just read this book at the beginning of 2014, and OMG did I love it. Again, not a book I normally would have picked up, but I was on a books about books kick and this one caught my eye. It's the reason I no longer pay attention to genres. It's a mystery surrounding a book and it just sucked me in with the characters and story. Really really great book for book lovers!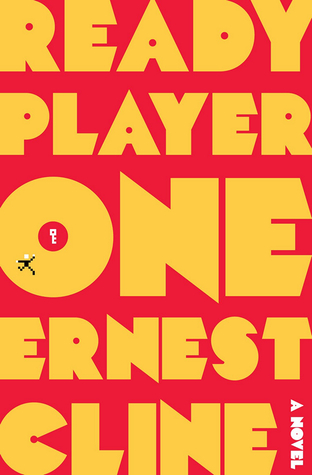 The Great Zoo of China ~ I've been reading Reilly for years, ever since my hubby first introduced me to him. He's definitely a writer for guys, or women like me who like gun fights, explosions, and lots of other over the top crazy action. I LOVE his books, and his newest, TGZoC is my favorite so far. In it, a top reptilian expert is invited to preview the park before it opens to the public. Soon, chaos ensues. :) It's a mix of Jurassic Park and Godzilla (from the 90s). If you like Jurassic Park, you gotta read The Great Zoo of China!
Ready Player One ~ I've seen some bloggers get to this one recently, and YAY for that. RPO is a highly enjoyable virtual reality book that takes you on a journey through 80s pop culture. It's such a fun book from the scavenger hunt being played out in a virtual world, to all the references. If you like gaming at all, this book is for you, and if you aren't a gamer but love 80s pop culture, then you'll definitely want to give it a try.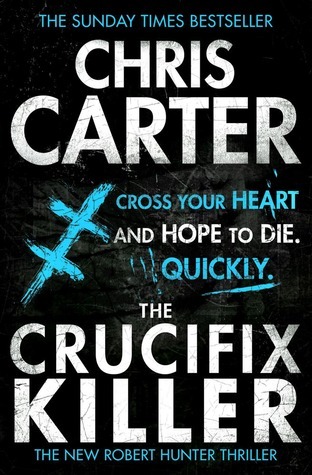 Lock In ~ Part of the Lock In description reads like a boring medical text, but that's not the case with Lock In at all. The people who are "locked in" to themselves have been that way for years, and society is used to it. So in this book, it's all about the mystery, and what a great mystery it is. Great characters, great story, just a fantastic book!!
The Crucifix Killer ~ if you like creepy serial killer stories, then look no further than Chris Carter. I LOVE fiction serial killer books, and Carter is the best. He writes creepy killer really really well. The crimes are crazy and sadistic and his main character, Robert Hunter, is the only one who can bring the crazy killers down. Such a great series, starting with The Crucifix Killer.
Timebound ~ I read a lot of time traveling books this past year, and my favorite was Timebound. It's about Kate, a teenager who finds out that she has the ability to time travel. It's genetic and her grandmother is teaching her everything she needs to know, because Kate needs to fix the timeline. Someone has been altering the past and it's changed the future, and only a few people have known of it's change. A really really enjoyable book!
Utopia ~ When I think of my all time favorite books, Utopia still makes the list. Utopia is set in a futuristic theme park (I LOVE LOVE LOVE all things theme/amusement parks) where there have been some strange malfunctions going on. An expert is called in to investigate and when he arrives, the park is taken over by criminals who have some demands and aren't against killing to get what they want. Action packed and enjoyable, I love this book.
Blue Smoke ~ though her newer book "The Witness" is a close second, Blue Smoke is still my favorite Nora Roberts book. I'm not a fan of pure romance, I have to have a little suspense with it, and Roberts is the best out there. In Blue Smoke, Reena has spent her life surrounded by fire, since her family's restaurant was burned when she was a child. She's become an arson investigator and fire follows her through life. Really good and enjoyable book!
Escape from Mr Lemoncello's Library ~ Grabenstein is pretty unknown, though hopefully he'll get more attention since he's written some books with Patterson. I've read all his John Ceepak series (a straight laced cop in a small seashore town) but it's Lemoncello's Library that is really his most enjoyable (for me). Yes, this is a middle grade book, but is so fun and enjoyable, I think any age could love it. It's a scavenger hunt, in a futuristic library. What is more fun than that for book lovers?!
Honorable mentions ~ here are some more favorites that didn't quite make the Top 10
Updates!!
Tuesday
Night Time Audio listening time/pages: 2 hr / 120 pages (195/656)
Day Time Audio listening time/pages: 5 hr / 389 pages (195, 194)
Kindle reading time / pages: 2 hr / 120 pages (120/400)
Number of books I've read today: 2
Total number of books I've read: 6
Current Book:
Pages Read Today: 629
Total Pages Read: 1,367
Time Read Today: 9 hr
Total Time Read: 16 hr 30 min
Challenges Participated in today: Top 10 Recommendations
Today's Completed Books/Comics: