This TBR Poll meme is hosted by
Because Reading is Better Than Real Life
.
Here's How it Works:

On the first Saturday of each month, I will post three books from my TBR List. You all will help me choose which book I will read next, through the poll listed. On the second Saturday of the month I will announce the book that won. Then, I'll read the book and on the last Saturday of the month I'll post a review.

Welcome back for another TBR poll. This month I decided to go with books in series that I need to get back to. These books are the 2nd, 3rd and 5th books in a series that I have read, and I just haven't gone on to these books yet, though I enjoyed the series. So, it's up to you to decide which book to move on to this month.
I hope more of you will vote for me. It only takes a second to click on one of the books. Only something like 20% of the people who viewed my poll last month actually voted. If you are seeing this, please vote for a book, just pick any!! Sigh. My post has been viewed 6 times, and no one voted. :/
The Books:
The Blurb:

Life for private investigator Lizzy Gardner will never be the same. It's been three weeks since her fiancé, Jared, was shot on what was supposed to be their wedding day. He's in a coma now, and Lizzy is being forced to make a decision she might not be able to live with.

But a string of deaths has forced her to get back to work. While they appear to be unrelated accidents at first glance, a closer look shows they all have something in common. More than a decade earlier, the victims were all members of the Ambassador Club at a Sacramento high school: a posh posse that bullied other students, one of whom remains tormented years later.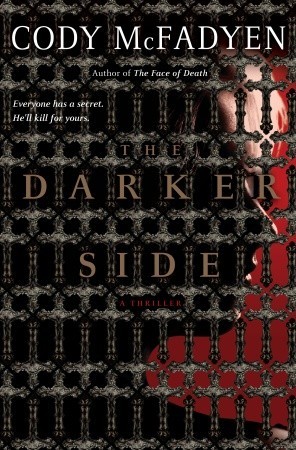 The Blurb:

A lie, a long-ago affair, a dark desire--everyone has secrets they take to the grave. No one knows that better than FBI special agent Smoky Barrett. But what secret was a very private young woman keeping that led to her very public murder? That's the question Smoky and her handpicked team of experienced manhunters are summoned to answer by the FBI director himself.

As a mother, Smoky knows the pain of losing a child. As a cop with her own twisted past, she takes every murder personally. Brilliant, merciless, righteous, the killer Smoky is hunting this time is on his own personal mission. For in his eyes no one is innocent; everyone harbors a secret sin. Soon Smoky will have to face the secret she's carefully hidden even from her own team--and confront a relentless killer who knows her flaws with murderous intimacy.

The Blurb:

The fabulous foursome readers embraced as The Mysterious Benedict Society is back with a new mission, significantly closer to home. After reuniting for a celebratory scavenger hunt, Reynie, Kate, Sticky, and Constance are forced to go on an unexpected search--a search to find Mr. Benedict. It seems that while he was preparing the kids' adventure, he stepped right into a trap orchestrated by his evil twin Mr. Curtain.

With only one week to find a captured Mr. Benedict, the gifted foursome faces their greatest challenge of all--a challenge that will reinforce the reasons they were brought together in the first place and will require them to fight for the very namesake that united them.

Voting closes on 4/10 at 11:59pm EST.