Since the erotica explosion with 50, erotica books have been coming out of the woodwork. When I first started reading erotica 5 or so years ago there were really only a handful of authors who I looked to regularly for some erotica books. I can't even remember everyone I read, as I didn't read it as much as I do now, but Lora Leigh and Opal Carew stand out as two I have read.
As with my regular reading, I am picky on erotica. I don't read everything and I'm growing tired of the stuff that is out there. It all falls under the same old boring theme ~ rich and/or older boy, innocent girl. Twilight and 50 over and over and over again. Also, I'm so not into chick-lit of any kind, no matter if it's erotica or not.
I've been reading the articles for the Sex Me Up Read-a-Thon blog and with the exception of 50 (cuz every post is about 50 almost), I've heard of just one other book mentioned so far. I won't say what it was, as I received it for my review and couldn't even get through the first chapter. I'm sure it interested someone, somewhere, but I hated it, so I politely let the publisher know I wouldn't be able to review it. I have no problems giving bad reviews, provided I READ most of the book. If I can hardly start the book, I'm not going to bash it in reviews just because it wasn't my thing.
So, it got me thinking that I must read a LOT of different erotica than everyone else. I'm used to that. It seems ALL my posts have at least a person or two who say "I've never head of that book/author". I do wonder WHY it is that I have such different authors that I read than everyone else. The only thing I know is I don't follow the norm. I don't read what everyone else is reading. A lot of blogs are the same book and reviews over and over. That's why I plan on doing more reviews, to give people a look at some different things for a change.
But, I digress. This is about erotica. I started reading some erotica back years ago and it was over 3 years ago now that I discovered BDSM, which is pretty much the only erotica I read now.
I discovered BDSM by accident. I had came across a book by Maya Banks. It was one of her KGI series books, which is romantic suspense ~ the "main" genre I read, especially back then. I loved the KGI book so much that I found all I could and read them, then I decided to try out her other series, and I first read "Sweet Surrender".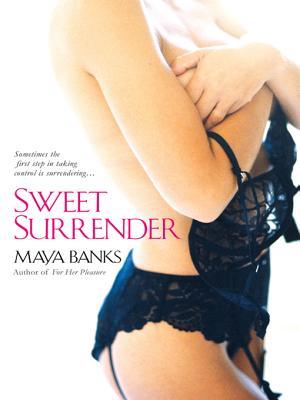 Sweet Surrender was a romantic suspense, which I like but also erotica and not just any erotica but BDSM, with an emphasis on the D/s. I loooooooved it. I'll talk more about BDSM another day but Sweet Surrender was what got me interested in reading BDSM. I read up on BDSM, the real stuff, not just fiction, I read fiction books. Previously, I'd though of BDSM as whips and chains and pain but I had been soooooo wrong. BDSM is that, but oh so much more.
Thus began my love of BDSM fiction. Since then, I've read a LOT of BDSM fiction both really really good and really really bad. I love to recommend BDSM fiction and depending on someone's preference, I'd recommend some things over others. I do prefer the lighter side, the "sugar kink" though I've read some hard stuff as well. But for the most part I still enjoy a good solid story (especially if it has suspense), good characters and lots and lots of kinky sex.
Here are a few authors and books or series that I recommend for BDSM ~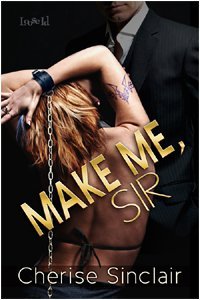 Cherise Sinclair is the MASTER (or should I say Domme?) of BDSM. If you are looking for an introduction to BDSM, this is where you start. It's BDSM done CORRECTLY. The stories and characters are beautiful, the sex is hot, and while most of the characters do have some money, they are more "normal" people, with jobs as a cop, landscaper, federal agents are the ones I can think of.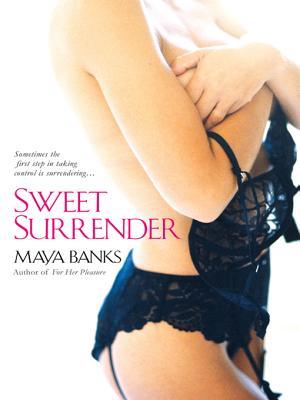 Maya is where I got started, and is still one of my favorite writers. In addition to the Sweet Series, she has multiple other erotica series including more BDSM and menage. Some of her stuff, for me, is getting a little repetitive, but the characters are usually so great, and the stories end up well that I still love them anyways, even if it is similar books she is doing.
Other enjoyable authors / books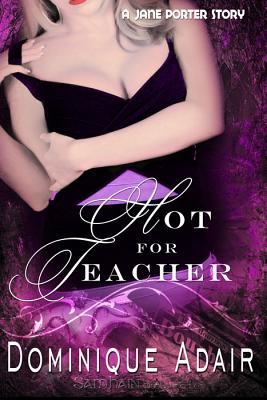 Just a word of warning on The Reluctant Dom ~ it is a bit on the harder side (whips, needing pain for release of emotion) which normally isn't my thing, but this book was FANTASTIC. You will, however, CRY like a baby when you read it. It's a very difficult book to read, but amazing!
I hope you have enjoyed seeing a little of the BDSM books that I have read and enjoyed. If it's a topic you are at all interested in, I suggest you do your own research into the REAL side of BDSM, not what you see in books. Even if BDSM is not for you, it would give you an idea of what is real within BDSM and what isn't. What should be written about and what shouldn't. And as always, if BDSM appeals to you and you want to try it out, what you read in the books is fiction. Do take the time to RESEARCH BDSM. Don't take one books word as gold and fall into the world without any knowledge. I recently read a BAD (in my opinion) BDSM book where the female character read one book, decided it was for her and ended up being abused in the name of bdsm. THAT was not BDSM, it was abuse, but she didn't know the difference because she didn't research. Know what you are getting into, read everything on it that's been written (that's not fiction), ask questions. Then, and only then, take it slow and always always practice safe, sane and consensual (SSC) play.