Today was a great reading day!! I finished up my audiobook before I went to sleep last night, read a short story and three regular novels. :) Got a lot of good reading done and liked them all, so YAY for that!!
I wrote this bit of rambling just now, so feel free to skip it. I was just feeling melancholy when I wrote it, but decided to leave it in, since I do get asked a lot.
I get asked a lot ~ how do I read so much? The answer is pretty easy ~ no life. :/ Right now, by the choice of my husband, I'm not working. He works 40 hours a week, so I have 8-10 hours a day to myself to do what I want, and when he is here we spend time together but often doing our own things like reading. We do not have a car, so I'm stuck at home. We're in a VERY small town with nothing to do, so my options are pretty limited. Most of the time, I read, write to my pen pals or play video games. At night, we watch baseball and football. Our duplex is tiny, so I don't have to spend much time cleaning, when I do, I listen to an audiobook.
So, I get a lot of time to sit around and do nothing but read. I'd read even more than I do, but because of friendships I've made online and challenges that I do, the internet distracts me. I spend time talking to friends on GoodReads or Swap-Bot, or surfing through the blogs of many people who are reading along with RaT.
I know it sounds like a wonderful thing I'm able to do, and while it can be, I'd change it all, if I could have my life back. The life I had years ago when things were better. But we can't change the past. All we can do is put one foot in front of the other and continue forward. I do that by escaping into my books.
So, my goals (20 books & 10 comics) is lofty for most people. It's a little more than normal for me. I typically average 25ish books a month, this is just a time where I focus more, devote more time. I'm lucky to have a wonderful husband who takes care of me, even though every week is a struggle. I read a lot because it's all that I can do.
Please don't think that your goals are too low, or I'm putting you to shame. I'm not. We all lead different lives, and I'd trade places with most of you in an instant. Be grateful for what you have, because you never know when it'll be gone. Life changes, in an instant. Enjoy the time you do get to read, get lost in a book you love, put down the ones that you don't. Life is too short to spend it doing anything but what you love to do.
Sorry for the rambles. It's late and I'm just feeling melancholy.
Updates!!
Tuesday
Night Time Audio listening time/pages: 1 hr / 104 pages (finished Chosen)
Day Time Audio listening time/pages: 4 hr / 304 pages (Cursed)
Kindle reading time / pages: 6hr / 571 pages (Blackbird, With Open Eyes, Dirty Little Secrets)
Number of books I've read today: 5
Total number of books I've read:
8
Current Book:
Pages Read Today: 979 pages
Total Pages Read:
1791
Time Read Today: 11
Total Time Read:
23 hrs
Challenges Participated in today: none
Today's Completed Books: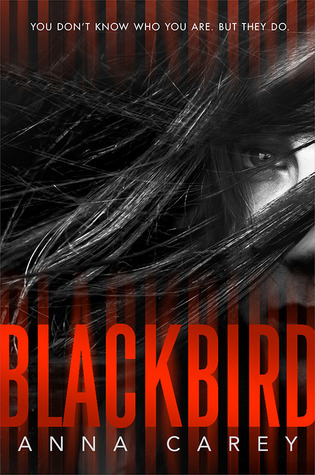 Today's Completed Comics: (not counted towards page/time counts)
How did your 2nd Day go? Leave me a link, and I'll come visit.
I've been trying to visit a bunch of blogs each day.