The end is creeping closer and closer. Normally , I'd be like NOOOOOOO ~ I don't want it to end, but not so this time. With my challenge before this and now BoB, I'm eager for a break from the craziness I've been doing the past 6 weeks or so. It's a bit much! :)
With that in mind, I didn't do as much today, but I still got through my 17th book, so I'm confidant I'll hit or surpass my goal of 20 books. I took a bit of a break from reading this evening for dinner and baseball, and I haven't gone back to the books yet. I'll do that when I head to bed, which I also think will be sooner than usual. I'm sleepy!
I didn't do the chain book challenge today just because I wanted to read at the time. Since I had some time tonight, I decided to see how much of a chain I could come up with. Here's what I came up with just now, out of my read and to-read books. (I'll add covers/authors tomorrow, bed time now!)
Against the Wild
Wild Heat
Heat of the Night
(The) Night Circus
Circus Summer
Summer Secrets
Secrets to the Grave
Grave Situation

So, here's what I did for my day today.
Updates!!
Friday
Night Time Audio listening time/pages: 1 hr 45 min / 150 pages (One Kick, Clean)
Day Time Audio listening time/pages: 3 hr 15 min / 224 pages (One Kick, Time's Echo)
Kindle reading time/pages: 2 hr 45 min / 304 pages (Nerve)
Number of books I've read today: 3
Total number of books I've read:
17
Current Book:
Pages Read Today: 678 pages
Total Pages Read:
4092
Time Read Today: 7 hr 45 min
Total Time Read:
49 hrs 15 min
Challenges Participated in today: none
Today's Completed Books: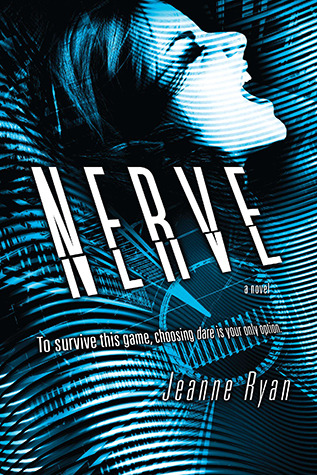 Today's Completed Comics:
How has your week been?
Are you meeting, surpassing, or still far from your goals?
Are you having FUN?!? Leave me a link, and I'll come visit!