Book Scavenger by Jennifer Chambliss Bertman
Did Not Finish
1 of 5 stars
368 page Kindle book
I received this book from NetGalley for my honest review.
It's a sad time that I write my first DNF review.
I wanted to LOVE Book Scavenger. It's my kind of book. Even as a 37 yr old woman, I love certain children's books. There's a definite difference between juvenile and childish. This book fell too far on the childish line for me and I couldn't get past it. Let me first tell you what it's about. From GoodReads ~
The Blurb:

For twelve-year-old Emily, the best thing about moving to San Francisco is that it's the home city of her literary idol: Garrison Griswold, book publisher and creator of the online sensation Book Scavenger (a game where books are hidden in cities all over the country and clues to find them are revealed through puzzles). Upon her arrival, however, Emily learns that Griswold has been attacked and is now in a coma, and no one knows anything about the epic new game he had been poised to launch. Then Emily and her new friend James discover an odd book, which they come to believe is from Griswold himself, and might contain the only copy of his mysterious new game.

Racing against time, Emily and James rush from clue to clue, desperate to figure out the secret at the heart of Griswold's new game—before those who attacked Griswold come after them too.
Puzzles and clues and a scavenger hunt?! This was (I thought) right down my alley. After all, I've LOVED similar children's books, such as the following, which all have (in some way) clues or puzzles to solve ~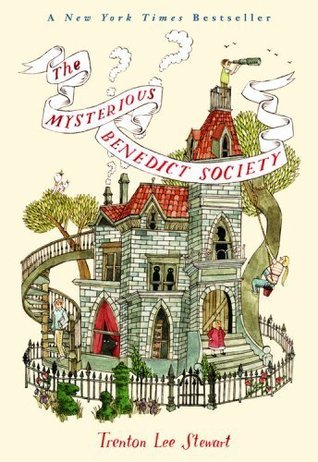 The most unfortunate thing about why this book was a DNF was the reason I could not finish this book. That reason ~ STEVE.
The first time Steve was mentioned, I giggled. It really wasn't funny actually, but it was late and I was tired, so I admit it, I giggled. I thought it was a joke. Unfortunately, it was not. The 2nd time Steve was mentioned I scowled. It wasn't a joke? She was going to mention Steve again? By the 5th time, I decided if Steve was mentioned one more time, I was done. I gave it more than 1 time, but soon after, I was done.
To appease my own curiosity, I decided to search the Kindle book to see if Steve was mentioned anymore. If he was mentioned 1 or 2 more times, I might have continued.
Steve was mentioned a total of 35 (that's THIRTY-FIVE) times in the book.
So, by now, you are wondering "Who the hell is Steve? Why are you so bothered by Steve?" I'll tell you. But prepare yourself, this might be disturbing.
Steve is.....
.
.
.
.
well, there's no easy way to say this, so I'll just put it out there ~
.
.
.
.
Steve is a COWLICK. W....T....F?!?!?! I'm NOT kidding you all all here. The one main character, James, named his COWLICK Steve. Not only is Steve mentioned in the first place, Steve is referred to a whopping THIRTY-FIVE times.
This is, to me, the difference between juvenile and childish. That was childish to me, and while 7 year olds might like to hear on going tales of Steve, I could not do it. Steve ruined this book for me and that made me very sad because other than that, the book had been OK. It wasn't great yet (DNF @ 23%) but I would have kept with it, if not for the ongoing discussion of Steve.
If you are looking for book related scavenger hunts, I HIGHLY recommend Escape from Lemoncello's Library. It's one of the best books I've read, and it being set in a futuristic library made it all that more awesome. It's a children's / middle grade book (like Book Scavenger) but done so well, so fun and enjoyable. While I think Book Scavenger might be enjoyable for kids, it definitely wasn't enjoyable for this kid at heart, who does enjoy good middle grade books. For those adults who DON'T enjoy middle grade books but would like some literary mysteries with clues or puzzles, I recommend The Shadow of the Wind by Carlos Ruiz Zafon & Mr. Penumbra's 24-Hour Bookstore by Robin Sloan.
Setting = A
Plot = B
Conflict = ?
Characters = D-
Theme = A
Cowlick = F-