Getting To Know You
is hosted by
Jenni Elyse
.
I'm not a HUGE TV show watcher. I have my favorites, and favorites that have been canceled but I don't watch a ton of stuff.
Current shows that I keep up with are ~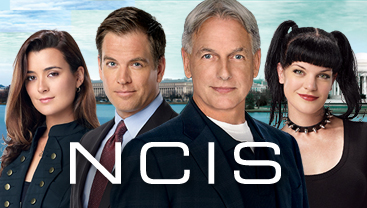 NCIS
~ I've been watching NCIS since the 1st episode. Back then, I was a fan of Sasha Alexander who had been on Dawson's Creek, a show I watched when it was on. So, I tried NCIS out and LOVED it. I still keep up with it, all these years later. I love DiNozzo especially, but really all the main characters. I wasn't too miffed (like some were) when Cote left, because she wanted to leave. I was more upset when Sasha left, I loved Kate.
Big Bang Theory
~ I didn't watch this for the longest time and my Hubby started watching it and I eventually got sucked in. I think they are all completely obnoxious, except Leonard, who is my favorite character. I love the jokes and the guest stars. My Hubby and I totally quote it all the time and watch re-runs almost daily if we want some background noise when we are on the computers.
How to Get Away with Murder
~ when this started, my Hubby had no interest, but I did and I got sucked in right away. I convinced Him that He needed to be watching it and He loved it too. It is so engaging, I love it tons.
Whose Line is it Anyways
~ I have been watching WLIIA since it was on years ago with Drew Carey. I love improv and I LOVE WLIIA. I think Ryan and Colin are fantastic. I'm so glad they brought it back and it's still doing well enough to continue it.
American Ninja Warrior
~ though it's only on like once a year, I never miss ANW when it comes on. I've been watching this for years as well, since the first or 2nd season when they actually went to Japan to do it. They've been hosting Mt Midoriyama in Vegas for 4 seasons now, and I always make sure to watch. I have my favorites ~ Joe Moravsky, Travis Rosen, Kacy Catanzaro & Kevin Bull.
Shows I have enjoyed a lot, but have fallen behind on watching ~
Gotham
~ both my Hubby and I enjoyed this one, but we're half a season behind. We just didn't get caught back up after the winter break. We're both enjoying other things (Him watching even older TV shows on NetFlix, me playing video games) but I'm sure we'll get back to it at some point.
Castle
~ We stayed faithful to Castle for years when we finally got a little tired of it last season. We didn't like how it started out and haven't gone back to it. Perhaps sometime.
Scorpion
~ My Hubby didn't like this one like I do. I have an issue with the kid, otherwise I would have stayed on top of this one. I love the concept and the characters, except the kid, and do plan on getting caught up on it at some point.
The Following
~ We loved this show when it first came on and watched the first season and most of the 2nd season religiously. Then we just lost interest for some unknown reason. We may get back to it at some point.
Shows cancelled that I miss sooooooooo much ~
Warehouse 13
~ my most favorite show, EVER. I LOVED LOVED LOVED WH13. I knew it would be my kind of show before it ever aired and I watched every single episode when it came on. I LOVE this show and I hate that SyFy took it off the air, especially when it was pretty popular. I only got 4 seasons out of it and all but 1 of them were short seasons. If I could live in any book world, you all know I'd live in The Night Circus. If I could live in any TV world, I would definitely live in the WH13 universe. I'd love to run the Bed & Breakfast, or help out in the Warehouse in some other way.
Lost
~ It took me a while to get into Lost at the time that it was on, but I love it now. There are things about it I do like, and things I wish were different, but overall I think it's a fantastic show. Until I got my gaming PC, I was actually re-watching it on NetFlix. Perhaps I will again, sometime.
Star Trek
~ I'm a fan of
Voyager
and
Next Generation
, though I definitely prefer Voyager now. Hubby and I are making our way through most of Voyager during dinner, as He hasn't seen them all. So we're watching and I'm skipping some of the more boring episodes, but we are enjoying it.
Smallville
~ I loved Smallville and I was so sad when it ended. It had a great long run and I loved every season. Fantastic show and none of the other super hero shows have stood up to it, in my opinion.