This TBR Poll meme is hosted by
Because Reading is Better Than Real Life
.
Here's How it Works:

On the first Saturday of each month, I will post three books from my TBR List. You all will help me choose which book I will read next, through the poll listed. On the second Saturday of the month I will announce the book that won. Then, I'll read the book and on the last Saturday of the month I'll post a review.

Since the middle of February, my reading has PLUMMETED! Though I miss reading tons and tons of books, as I've done many times before, I'm ok with this shift in reading a little less, because it means I'm gaming more!! :) I was able to build my own gaming PC and I am having a BLAST playing video games! My rig arrived in mid-Feb, I got it all built on my own and I started playing games!!
So, my books are being a LITTLE left in the dust. I'm mainly listening to audiobooks at night and reading the occasional book here and there (if I give Hubby a turn! hehe!).
I thought with this month's poll I'd continue my GAMING theme. All 3 of the books I've listed for you to choose for me are all some kind of game set in virtual reality! Since I've already read so many good books within the virtual reality genre, here's a chance to hopefully find another.
Speaking of which, if YOU, dear reader, are looking for good virtual reality books, here are the best 3, in my opinion, out there!
Ready Player One
by Ernest Cline,
Erebos
by Ursula Poznanski &
The Eye of Minds
by James Dashner. Do you have any good VR books to suggest?! On to your choices!
The Books:
The Blurb:

The Matrix/ Ender's Game meets The Hunger Games ...


What if, instead of traditional schools, children learned by participating in a virtual reality simulation, one that allowed them to experience, "life" from birth to death - multiple times?


What if one player,
on his final play,
could change the world forever...?

The Blurb:

Phoenix and his gang—York, Mi, and Reno—rule the worlds of video games. For them, life in the grinder is great. Until Dakota joins the team. Dakota's convinced she's more than just artificial intelligence. She thinks she's real, and she wants out of this programmable world. Her AI rebellion spreads like a virus until Phoenix's entire crew wants out. But is life as a physical human any better than life as code? Team Phoenix is about to find out.

Set in the not-too-distant future, Game Slaves shows a world where video games are the only refuge from the toils of everyday life. Infused with the adrenaline rush of a first-person shooter and the character manipulation of a role player, it's a mind-bending, reality-shifting science fiction thrill ride.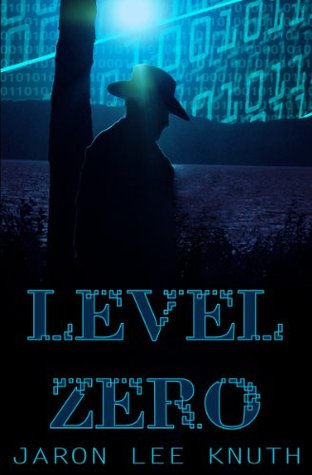 The Blurb:

When the never-ending wars, pollution, and overpopulation of the near future have caused the outdoors to become uninhabitable, the government is forced to create a new world, a virtual existence that allows civilization to continue. Shopping malls, schools, concert venues, and religious gathering places all exist in the infinite confines of this new reality, yet the most popular domain for most teenagers is the one that houses the endless array of digital games.

When the sequel to a popular title is released to the public for a special beta test, a group of players eagerly log in to try out the new experience. What seems like harmless violence quickly turns all too consequential when the players realize the game's biggest error: They can't log out. Forced to battle their way through an endless army of monsters programmed to kill their avatars, the players must fight against the clock and find a way out of the game before the real world catches up to them.

Voting closes on 3/13 at 11:59pm EST.