Another Dewey's is coming to a close and another year I made the full 24 hours. With stopping the newest book I just started a little bit ago at 7:30, my total reading time was about 21.5 hours. It was a good day/night filled with mostly good books.
Let's wrap it up, so I can go to sleep! :)
End of Event Meme:
Which hour was most daunting for you?
Oddly enough, Midnight for about 30 minutes. I think it was just because my eyes hurt a lot. I had an audio on and closed my eyes off and on for a half hour and got my 2nd wind. Starting to feel it now. I went through all the audiobooks I had for the night and my eyes hurt too much to keep up with the newest book I was reading.
Could you list a few high-interest books that you think could keep a Reader engaged for next year?
Depends on the reader, definitely lots of action, something to keep the plot moving along is what I like best. Cute YA or MG books are good, if you like that sort of thing.
Do you have any suggestions for how to improve the Read-a-thon next year?
Same suggestion as last year ~ new Opening/Mid/Ending Questions! It'd be nice to change it up!
What do you think worked really well in this year's Read-a-thon?
Don't know, I kept to myself and Reading. Wasn't impressed with the challenges, again.
How many books did you read?
Completed 10, started another. 4 books were novels, 1 book was a novella and 5 books were short stories.
What were the names of the books you read?
see below
Which book did you enjoy most?
The Obsession by Nora Roberts
Which did you enjoy least?
Jacob by Kris Michaels
If you were a Cheerleader, do you have any advice for next year's Cheerleaders?
Wasn't one this time.
How likely are you to participate in the Read-a-thon again? What role would you be likely to take next time?
Will Read again next time. The social aspect hasn't been there for me for the last few Dewey's. I'm just not into Twitter and apparently that's the only place anything happens. I'm fine with making it all about books for me, it's a fun change from the norm of my everyday reading. I always enjoy read-a-thons, I just gotta keep it about the books. :)
Updates!!
Audio listening time/pages:
10.5 hours / 890
Kindle reading time / pages:
11 hours / 1000
Total number of books I've read:
10
Total Pages Read:
1890
Total Time Read:
21.5 hours
Today's Completed Books:
Kindle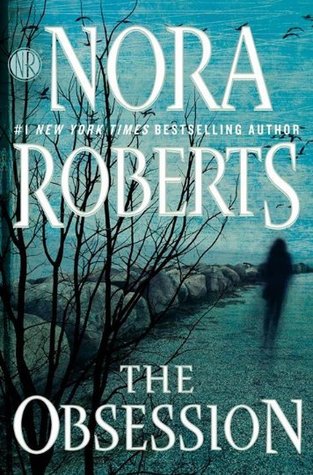 Audio
Started, but did not finish:

(Completed 25%)