The Book: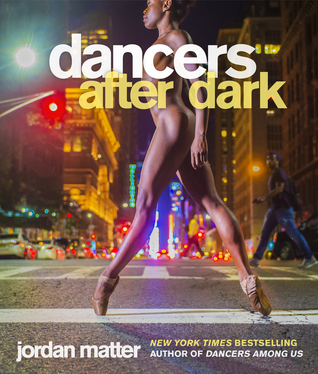 The Blurb:

A photography collection of nude dancers at night from the bestselling photographer of Dancers Among Us - a celebration of the human form and the fearlessness of the human spirt.

The Review:
Completed Apr 15, 2016
256 pages
Received from NetGalley for my honest review
Despite not really being into art, and knowing nothing about Dance, I really wanted this book and was so glad when I received it that I sat down and went through all of it in one sitting. I LOVED this photography book a ton, it was very beautifully done.
I don't know anything about dance, so I can't tell you anything about the dance poses. I wanted this photography book because I love artistic nudes, and this book didn't disappoint. I am an amateur photographer, so I do know some about composition and every photo had it in spades. Of course I love the photo for the nudes, they were tasteful and wonderfully done and the composition of the photos were just amazing. There was this one shot where lights on a street were lined up perfectly with the moon. Just beautiful.
I loved at the end that the photographer took the time to explain some shots. The whole book was done in the dark and without permissions. It was created over a 2 year time period and all around the world. It was great to hear the stories of how some of the shots came to be or what happened with them. The book starts out with a photo of Alan Cumming, so I was glad to learn how and why that came to be.
It was neat too because most of the photos he talked about were ones that I had taken a little while to linger on. There was just some thing about those ones that made me stop and really study it and some of them I got the behind the scenes on, it was neat. It was funny that one of them really made me stop and look and I didn't know why. It wasn't one of my favorites, it was good but didn't really stand out compared to others, but for some reason I lingered on it and took my time looking it over. In the blurb at the end the photographer explains that the dancer had just gotten engaged before that shot. So neat!
Great photo book. Beautiful in every way. I really loved it!
The Rating:

LOVED it, a fantastic book! (4.5 stars)