Bout of Books is coming next week! BoB 10 was my first BoB and was a huge success for me. I am blessed with the time to read, a lot. I can sit around every day reading all day, and I do. So, my reading and my goals aren't typical of most people. I would much rather my life be different, and I could go out and do fun things, but I can't, so I enjoy my books. That being said, my goals are going to be pretty lofty. We'll see how I do.
With the last BoB RaT, I ended with these stats ~
I completed 4 BoB RaT Challenges
I read for 47 Hours
I completed 17 books
I read 4796 pages
I completed 7 novels, 2 novellas & 1 short story on my Kindle Fire
I listened to 7 audiobooks (the Lemony Snicket series)
I was, for this one, going to not worry about books and try to beat my page count, but I'm currently doing a team challenge at GoodReads, where it's all about the amount of books we read. The last 4 weeks have had me reading 10-12 books a week, this week I'm aiming for 15. So, instead, I'm not going to pay attention to page counts, and I'm going to go by books. So, here's to seeing if I can surpass last time!
My Bout of Books Goals
Time devoted to Reading
Daily, except for updates, challenges, and time spent at GR challenge
GOAL
Complete at least TWENTY (20) books
Complete at least 5 challenges, if possible (I don't do photo ones)
Complete at least 2 series in which I only have 1 book left to read
Books to Read
I don't like to plan ahead, so my books will be chosen as I go
SOOOOOO looking forward to this RaT. I love visiting blogs as much as I love reading. I follow blogs only through Bloglovin', so if you follow me there, I'll follow you back. If you follow through something else, let me know you are following and I'll add you to my Bloglovin'. I don't use Twitter at ALL, so I won't be joining in any of the activity there. I look forward to finding more blogs I can follow.
Monday
Night Time Audio listening time/pages: 1 hr 30 min / 70 pages
Day Time Audio listening time/pages: 5 hr 30 min / 434 pages
Kindle reading time / pages: 5 hr / 378 pages
Number of books I've read today: 3
Total number of books I've read: 3
Current Book: Cursed by Benedict Jacka
Pages Read Today:
812 pages
(90 pages - Our Broken Sky, 234 pages - Fated, 230 pages - Dead Don't Lie, 200 - Chosen, 58 - 2 DNF books)
Total Pages Read: 812
Time Read Today: 12 hrs
Total Time Read: 12 hrs
Challenges Participated in today:
My Book Scavenger Hunt
Today's Completed Books:
Today's Completed Comics: (not counted towards page/time counts)
Tuesday
Night Time Audio listening time/pages: 1 hr / 104 pages (finished Chosen)
Day Time Audio listening time/pages: 4 hr / 304 pages (Cursed)
Kindle reading time / pages: 6hr / 571 pages (Blackbird, With Open Eyes, Dirty Little Secrets)
Number of books I've read today: 5
Total number of books I've read:
8
Current Book:
Pages Read Today: 979 pages
Total Pages Read:
1791
Time Read Today: 11
Total Time Read:
23 hrs
Challenges Participated in today: none
Today's Completed Books: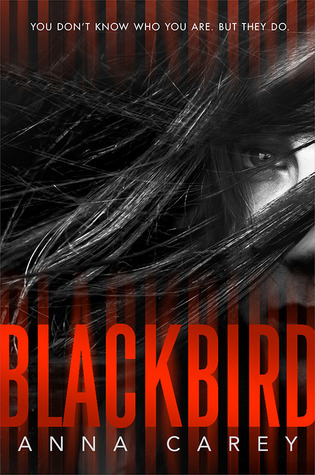 Today's Completed Comics:
Wednesday
Night Time Audio listening time/pages: 45 min / 70 pages (Taken)
Day Time Audio listening time/pages: 4 hr /250 pages (Taken)
Kindle reading time/pages: 3 hr 15 min / 348 pages (A Dirty Shame)
Number of books I've read today: 2
Total number of books I've read:
10
Current Book:
Pages Read Today: 710 pages (320 - Taken, 348 - A Dirty Shame)
Total Pages Read:
2501
Time Read Today: 8 hr
Total Time Read:
31 hrs
Challenges Participated in today: none
Today's Completed Books:
Today's Completed Comics:
Thursday
Night Time Audio listening time/pages: 1 hr / 80 pages (One Kick)
Day Time Audio listening time/pages: 1 hr / 80 pages (One Kick)
Kindle reading time/pages: 8 hr 30 min / 753 pages (The Testing Guide, Taken, Stolen, Frozen)
Number of books I've read today: 4
Total number of books I've read:
14
Current Book:
Pages Read Today: 913
Total Pages Read:
3414
Time Read Today: 10 hr 30 min
Total Time Read:
41 hrs 30 min
Challenges Participated in today:
My If you like this, Try this
Today's Completed Books:
Today's Completed Comics:
Friday
Night Time Audio listening time/pages: 1 hr 45 min / 150 pages (One Kick, Clean)
Day Time Audio listening time/pages: 3 hr 15 min / 224 pages (One Kick, Time's Echo)
Kindle reading time/pages: 2 hr 45 min / 304 pages (Nerve)
Number of books I've read today: 3
Total number of books I've read:
17
Current Book:
Pages Read Today: 678 pages
Total Pages Read:
4092
Time Read Today: 7 hr 45 min
Total Time Read:
49 hrs 15 min
Challenges Participated in today: none
Today's Completed Books: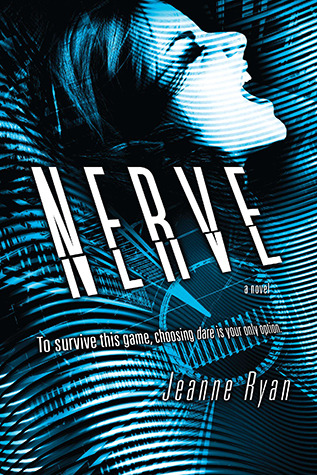 Today's Completed Comics:
Saturday
Night Time Audio listening time/pages:
Day Time Audio listening time/pages: 4 hr 30 min / 301 pages (Clean)
Kindle reading time/pages: 4 hr 15 min / 423 pages (Sweet Dreams)
Number of books I've read today: 2
Total number of books I've read:
19
Current Book:
Pages Read Today: 724 pages
Total Pages Read:
4822
Time Read Today: 8 hr 45 min
Total Time Read:
57hrs 45 min
Challenges Participated in today:
My Spell-it-out Challenge
Today's Completed Books:
Today's Completed Comics:
Sunday
Night Time Audio listening time/pages:
Day Time Audio listening time/pages:
Kindle reading time/pages: 4 hr 15 min / 295 pages (Dirty Rotten Scoundrel)
Number of books I've read today: 1
Total number of books I've read:
20
Current Book:
Pages Read Today: 295
Total Pages Read:
5117
Time Read Today: 4 hr 15 min
Total Time Read:
62 hrs
Challenges Participated in today: none
Today's Completed Books:
Today's Completed Comics: