The Book: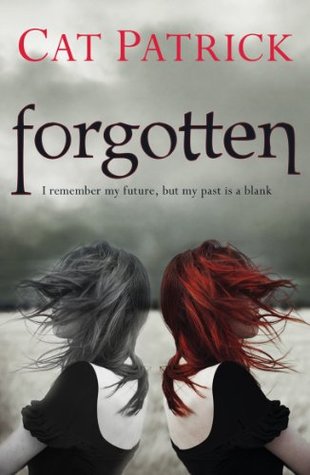 The Blurb:

Each night when 16 year-old London Lane goes to sleep, her whole world disappears. In the morning, all that's left is a note telling her about a day she can't remember. The whole scenario doesn't exactly make high school or dating that hot guy whose name she can't seem to recall any easier. But when London starts experiencing disturbing visions she can't make sense of, she realizes it's time to learn a little more about the past she keeps forgetting-before it destroys her future.

Part psychological drama, part romance, and part mystery, this thought-provoking novel will inspire readers to consider the what-if's in their own lives and recognize the power they have to control their destinies.

The Review:
Completed 8/9
308 page ebook
There seems to be a lot of mixed reviews about this one, but I LOVED it. Every night when London goes to sleep, her mind "resets" and she has NO memory of anything from her past, nothing at all. She can't even remember what she wore to school the previous day or if there is going to be a test. She has to leave herself notes so she doesn't wear the same outfit, miss studying for a test, and so on. Her life becomes more complicated with a boyfriend and mysterious visions.
I loved this book from the start. It grabbed my attention right away and didn't let go. I thought London, for the most part, was an interesting and fun character. I liked seeing how she dealt with each day, calmly figuring the day out (for the most part) even when things go wrong for her. Luke, the new boy at school and one who is suddenly interested in London is adorable. He has some weird quirks but he takes hers in stride as well, though for quite a while we're left wondering "WHY?". Though we get the answer to that, after a while, it's still sweet that he's so kind and understanding of her rather oddness at times when she hasn't written something down or is unable to read her notes.
Each day she wakes up to read her notes and finds out she has a boyfriend is quite funny. She's always surprised that someone would like her, then when she sees him for the first time of the day she's always surprised by how cute he is. It gets her flustered and it's comical, in a good way.
If I have to give any negatives to the book, there is just one for me. She throws a FIT when she finds out he's lied to her, yet she lies to him and everyone else she knows every day. Only her mother and her best friend know about her resets, so she's lied to him, lies to everyone because she doesn't want to be considered more of a freak. Yet, the first time it's done to her, she loses her mind. I didn't like that at all, but otherwise, solid great book.
I also listened to the audio for this book. I'm a huge fan of Julia Whelan who has read books such as The Collector and The Witness by Nora Roberts. She always brings the characters to life. It made it more enjoyable listening to her narration.
The Rating:

LOVED it, a fantastic book! (4.5 stars)