The Books:
The Blurb for Taken:

There are no men in Claysoot. There are boys—but every one of them vanishes at midnight on his eighteenth birthday. The ground shakes, the wind howls, a blinding light descends…and he's gone.

They call it the Heist.

Gray Weathersby's eighteenth birthday is mere months away, and he's prepared to meet his fate–until he finds a strange note from his mother and starts to question everything he's been raised to accept: the Council leaders and their obvious secrets. The Heist itself. And what lies beyond the Wall that surrounds Claysoot–a structure that no one can cross and survive.

Climbing the Wall is suicide, but what comes after the Heist could be worse. Should he sit back and wait to be taken–or risk everything on the hope of the other side?

The Review:
Completed 8/21
352 page ebook
When I initially came across this book, my mind went to "aliens" right away and some kind of abduction. That's not typically my thing, so when I recently read Rush by Eve Silver, which does have aliens, and I liked it so much, I decided to give Taken a try.
While not giving anything away, I will say there are NO aliens involved in this book. It seemed like the could have been since people are snatched up in a flash of light and they call it "Heists" but it's not aliens.
That being said, I won't say what it is, because that would be giving something away.
This book / series is FANTASTIC!! I highly recommend it to YA Dystopian fans.
Gray is a headstrong guy looking for answers and is willing to risk his life to find them. What he finds isn't what he's expecting, and what he finds isn't always the truth, but he continues to seek answers. Gray is a great character, and I have enjoyed him throughout the books. Emma is a lifelong friend who wants to find out the answers with him. Their quest to find those answers start a great journey!
The Rating:

LOVED it, a fantastic book! (4.5 stars)
The Blurb for Stolen:

Before Gray Weathersby uncovered the truth about Claysoot and the Laicos Project, a girl named Bree came of age in the coastal settlement of Saltwater—and made her own surprising journey to the world beyond its borders. In Stolen, discover the story of Bree's life before she was Snatched from her home, before she joined the rebellion, and before she met a boy named Gray…

The Review:
Completed 8/21
50 page ebook
This novella, set before Taken, is Bree's story. We meet her later on in Taken.
I'm not a short story fan (if you have read any of my reviews you'll know that). I'd rather just have a full story, but sometimes I don't mind them. I rarely give them a higher rating than a 3 star, just because I can usually take it or leave it.
Bree's story is ok though. It's nice to see how another person lived outside of Claysoot and what their life was like. It was definitely worth the read to get a little more background and see why it is that Bree is the way she is.
The Rating:

Really liked it, a quite enjoyable book! (3 stars)
The Blurb for Frozen:

The Heists were only the beginning.

Gray Weathersby escaped from the primitive town of Claysoot expecting to find answers, but what he discovered shook him to the core: A ruthless dictator with absolute power. An army of young soldiers blinded by lies. And a growing rebellion determined to fight back.

Now Gray has joined a team of rebels on a harsh, icy journey in search of allies who can help them set things right. But in a world built on lies, Gray must constantly question whether any ally—or enemy—is truly what they seem…

The Review:
Completed 8/21
352 page ebook
Frozen is the 2nd book in the series, and while I didn't like it as much as the first, it was still VERY enjoyable. The only parts that I didn't like as much about this book, is there was a lot of what I call a "History Lesson" where they were telling those who don't know things about the past, and about how the country got to where they were now. Other than those parts, which slowed the whole book down for a bit, the book was still great and action packed.
There was a lot of crazy stuff happening in this one, so that was always good. It kept me guessing and wanting more!
The Rating:

LOVED it, such a great book! (4 stars)
Waiting For: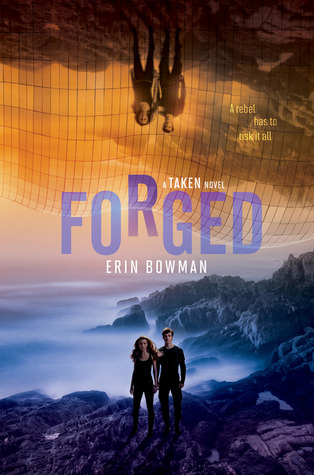 The Blurb:

Gray Weathersby and his group of rebels must make their final stand in the epic conclusion to the Taken trilogy, which New York Times bestselling author Marie Lu called "an action-packed thrill ride from beginning to end."

The Order is building an unstoppable army, with every generation of Forgeries harder to detect and deadlier than the one before. It's time for Gray and his fellow rebels to end the Order's world of lies. But when the most familiar faces—and even the girl he loves—can't be trusted, Gray will have to tread carefully if he wants to succeed. Or survive.


Expected Publication: April 14th, 2015