Top 10 of 2017 ~ A look back on a year of Bookish Bests hosted by
Kimberlyfaye Reads
See my
2017 Year in Review
at Goodreads.
My Top 10 MALES of 2017

Changing it up a bit today as I really really hate the term "book boyfriend". It makes me shudder. I'm married to my best friend so I think that one of the reasons I don't read plain romance is that I have the love of my life, and though He barely has a romantic bone in Him, I adore Him anyways. I'll take His love, friendship and everything else any day over any book romances. Our how we met / ended up together is like a story anyways, it'd make a good one, that's for sure! :) (Curious? See a bit of that story I wrote for our 10th Anniversary. Please forgive the missing photos, stupid Photobucket went paid and I haven't changed everything over.)

Off my soapbox, sorry! So instead, I'll just list my favorite men in 2017, some who definitely aren't boyfriend material! Like yesterday, I will be adding in some re-reads, so they aren't just new-to-me books in 2017 but across everything I read.





Mark Watney


Mark Watney ~ 'nough said!
If you haven't experienced Mark Watney yet, you are MISSING Out!! Run out now and find him, because he's amazing!! And if you like audiobooks at all, experience him through R.C. Bray, he really brings Watney to life! And if you have only watched the movie, you are missing out, especially some big key moments and the lack of the stupid stupid recovery they changed for the movie.


Wade Watts / Parzival


Another awesome character in an awesome story!! Can't wait for the movie, though I think they are going to royally mess it up. Hoping for the best and that it will at least be enjoyable. Parzival is a good character, not perfect, and those are my favorite kind of characters. He's good and loyal, awkward and a bit of a misfit, but I adore him anyways.


*Richter*


My favorite male character was from a new-to-me series, The Land, and I ADORE Richter. He's a very flawed pcharacter, but so awesome!! I love everything about The Land series so far and it starts with Richter. He's so funny and I just adore him. The books are hilarious and if I can love a narrator, Nick Podehl is climbing up the ladder of my favorite narrators. He really brings Richter and The Land into life and has me cracking up at everything. I am looking forward to the 5th book in the series, which I'm saving for my first book of 2018!


Jason & Bug Chaser


A 2 for 1 special with Jason & Bug, young (12 & 10 if I'm remembering correctly) Hover Car Racers. This book is soooooo fracking adorable!! It's got such heart in it, such good characters and such a good story. It just shows the awesomeness of author Matthew Reilly. I recommend this book for any kids, but any adult who likes reading Middle Grade as well, because you will love Jason & Bug too.


Jack West Jr


Continuing with Matt Reilly (because I LOOOOOOOVE his books), I also really like Jack West. He's kickass and he has heart, and he's a legendary warrior. :) Gotta love a guy who loves his pet falcon and the team around him. And even better, listens to and respects his young daughter and her friend, often following their advice, even when they are children.


Kvothe


Last years reading of The Name of the Wind was my first taste of Epic Fantasy and wow, it was good. My first book of 2017 was The Wise Man's Fear, and it stood out as the Book of the Year, even though all the great books I read this year. Kvothe certainly is a memorable character, and like everyone else, I wait for more. Think I'll re-read the first two, whenever we get a release date for the 3rd.


Tim Peterson


I don't know what other fans of this series think about the characters, but I'm assuming there's a lot of Leon (the love interest) fans. Not me. I adore Peterson. Though I wouldn't like him as a love interest, he's the perfect sidekick / best friend and I adore him.


Dylan Reinhart


A new "James Patterson" book I really loved, and I really liked the MC. Looking forward to the show in the spring, and the MC is being played by Alan Cumming. YaY! :)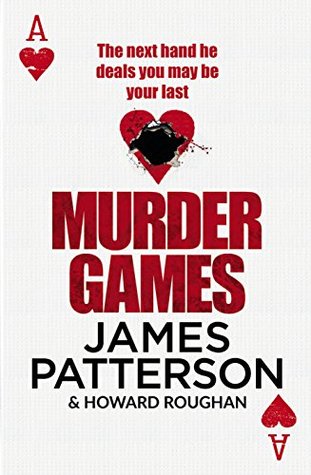 Black Spark


Faz Pound, or Black Spark is a dark magic enforcer. A bit like Alex Verus (or Harry Dresden for those who only read him, though Alex is much better). Spark is an enjoyable character and brought to life by the wonderful Gildart Jackson in audiobooks, so that may be a reason I like him.


Skullduggery Pleasant


Who doesn't like a walking talking sarcastic skeleton?