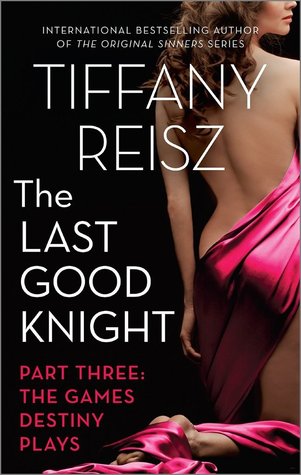 I received this 5 part novella through NetGalley for my honest review.
Since reading the first one, a few weeks ago, and finishing up the others, I tried another book in this series and found that the series is not for me. I love BDSM erotica, but I prefer the softer side, and this series is more dark with elements that just don't appeal to me. That being said, I did still enjoy this novella, for the most part, and what I didn't like was personal to me, not because of the book.
Each of these 5 books made up one novella, so it's really hard to rate each individual section, but I'll do my best.
The book starts with Nora in the bar of the club. Nora is the main character of the rest of the "Original Sinners" series, a Domme who also writes novels. She's sitting with a friend, trying to face the fact that she's turned 30, when a newcomer arrives at the bar. Instantly intrigued, she takes Lance to play, breaking her own personal rules of having sex with a client, when they are interrupted by Kingsley, owner of the club, informing Nora that another Domme has been attacked.
4 stars
Nora, other Dommes and subs converge at Kingsley's. He fills them in on what happens and encourages them to stay together in groups to be safe, and to cancel any clients they have. Privately Nora objects and Kingsley gives in, only after telling her he's assigning a bodyguard, one that she can't have sex with. Surprise surprise, it's Lance, and both of them have to ignore their attraction and desire for each other, so that he can keep her safe and not get fired by Kingsley. Since she can't have Lance, and she learns secrets about him that break her heart, she runs for her fall back guy, Soren.
3 stars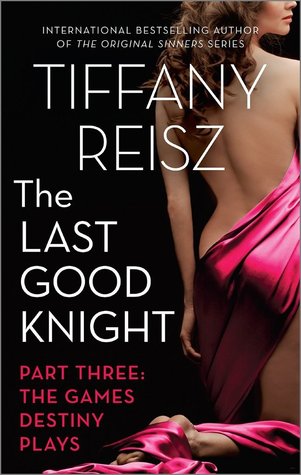 Nora has been in love with Soren for years, a story we hear in The Mistress, which is also the book that made me uninterested in reading any more of them. Nora and Soren have this on again off again thing going on since she left him, sometime years prior. She has her fun time with Soren and goes back home for another day of being watched by Lance, who she actually wants. At the end of this one, Nora receives a call that the attacker has broken into her dungeon.
4 stars
With the attacker caught, Lance is no longer her bodyguard and they fall in bed together. The sex and play together is a lot of fun. Lance is sexy, loving, compassionate, strong.... and so on. After, she figures out a way to help in Lance's problem.
4.5 stars
Personally, I didn't like this section of the story. After the book, she makes a statement about it and I understand that she was just trying to bring awareness, I guess, but personally, I did not like the whole thing about Lance's issue. It was heartbreaking and difficult to read. But again, it's personal preference, and I don't want to give anything away. But almost the entire last section dealt with all of that, then the aftermath of that. At the end, we see Nora, back at the bar again with her friend.
2 stars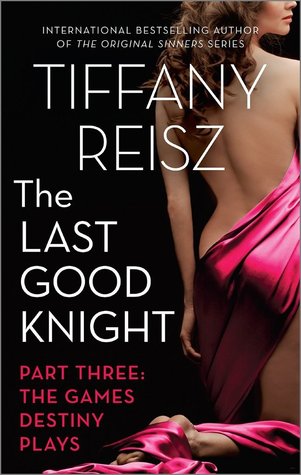 The covers of this novella are sexy as hell, though the same. They are still so appealing and really catch the eye which was what made me interested in the books in the first place. Overall a good novella, if you like BDSM erotica with a little more of a harder (impact) play. Good characters with a good main story and a sad unappealing side story.
Setting = B
Plot = B+
Conflict = B
Characters = A
Theme = B