Day 2 has begun!
Day 1 was good for me. I'm hoping today is successful as well, but my husband is off from work, it's always hard to get anything done when he's here. He's distracting. :) At least I already got two hours of my audiobook in at midnight before I went to sleep. Maybe I'll listen to more audiobook today as listening can keep him from being TOOOOO distracting, sometimes. :)
How did everyone do for their day one?
The Challenge:
The "Random Page Challenge" is hosted by
My Love for Reading Keeps Growing
. For this challenge, we are to "Pick a random page of the book you are currently reading and share it with us, without giving anything away about the book."
Broken Dolls by James Carol, 8% into Kindle book:


"I had already closed the book on that case. The bad guy was dead, time to move on. For me, the only thing that matters is the case I'm working on. Everything else is history, and I have no time for history. Rehashing past successes never saved anyone's life, and reliving the failures rarely achieved anything constructive. I'd got out of Maine before the backslapping started, caught the first flight from Logan International to Heathrow, and hadn't looked back. Three thousands miles and five time zones later and nothing muchc had changed. Not really. It was still snowing, and I had another monster to hunt down.

'How about we head over to the Fighting Cocks for a drink?' I said."

The Progress:
Tuesday
Night Time Audio listening time/pages: 2 hr / 150 pages (Unhinged)
Day Time Audio listening time/pages: 3 hr / 200 pages (Unhinged)
Kindle reading time / pages: 1 hr 30 min/ 102 pages (Broken Dolls, Ruse)
Number of books I've read today: 2
Total number of books I've read:
5
Current Book: Broken Dolls
Pages Read Today: 452 pages
Total Pages Read:
886 pages
Time Read Today: 6 hr 30 min
Total Time Read:
11 hr 30 min
Challenges Participated in today:
Random Page Challenge
Today's Completed Books: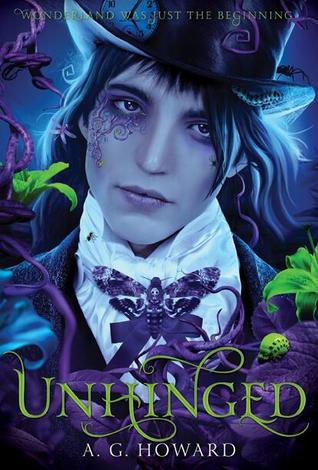 Today's Completed Comics / digital chapters of
Arkham Unhinged
:
Tackle Your TBR RaT ~ Day 1 Update
Tackle Your TBR RaT ~ Sign Up & Goals
How are you enjoying the RaT so far?
Leave me a link, and I'll come visit, though I can't promise my comments will actually post (see my Goals post or Day 1 Update about comments not working.)