Hello all!
Back with you on a final day of this Top 10 week. It's been fun. Thanks to everyone who has stopped by and extra thanks to those who have followed me. :) I use Bloglovin' as my only way of following blogs, so if you've followed me another way (such as through email), do let me know and I'll follow you back on Bloglovin'. :)
For today's topic, we're talking 2015 releases. There are a bunch of books that I'm looking forward to, some of which don't even have covers yet. I've included those ones in my honorable mentions, since there's no pretty cover to show off, but I'm still looking forward to them. Every book (but Armada) is from a series, so if you are interested in any, make sure you check out the first book of the series. I've also put the books in order from when they will be published. As always, books are linked to GoodReads.
Thanks again for visiting!
Top 10 of 2014 ~ 2015 Releases
I'm Looking Forward To
Honorable Mentions (no covers/titles) ~
Untitled Timebound book by Rysa Walker
A New Hope by Robyn Carr
The Rule of Mirrors by Caragh O'Brien
The Heir by Kiera Cass (cover, but figured it'd be on a lot of lists)
Crimson Bound by Rosamund Hodge (cover, but figured it'd be on a lot of lists)
Breaking Creed (Expected Publication 1/27)

Ryder Creed and his dogs have been making national headlines. They've intercepted several major drug stashes being smuggled through Atlanta's airport. But their newfound celebrity has also garnered some unwanted attention.

When Creed and one of his dogs are called in to search a commercial fishing vessel, they discover a secret compartment. But the Colombian cartels' latest shipment isn't drugs. This time, its cargo is human. To make matters worse, Creed helps one of the cartel's drug mules escape—a fourteen-year-old girl who reminds him of his younger sister who disappeared fifteen years ago.

Meanwhile, FBI agent Maggie O'Dell is investigating a series of murders—the victims tortured, killed, and dumped in the Potomac River. She suspects it's the work of a cunning and brutal assassin, but her politically motivated boss has been putting up roadblocks.
By the time she uncovers a hit list with Creed's name on it, it might be too late. The cartel has already sent someone to destroy Creed and everyone close to him.

But Creed and his dogs have a few surprises in store on their compound in Florida. Will it be enough to stop a ruthless cartel determined to remove the thorn in its side once and for all?

Bridged (Expected Publication 1/27)

After a congressman's tortured body is found dangling from a Portland bridge, the FBI joins the Oregon State Police to investigate the case—and FBI Special Agent Ava McLane, still recovering from a bullet wound, hunts the twisted killer alongside the man who captured her heart, police detective Mason Callahan.

But once a third body appears and all evidence points to a serial killer, the public furiously clamors for answers—and the couple's relationship grows fractured under the pressure. Ava and Mason search in the past for clues that predict the future. And when Ava's mentally ill twin spins out of control, the FBI agent who battles monsters every day wonders if she shares her sister's self-destructive streak…

Running Blind (Expected Publication 2/24)

No commitments, no promises, no looking back. Those are her rules. They used to be his rules, too. Counterterrorism operative and shameless playboy Jamie Cooper has gone head-to-head with some formidable opponents, but none so quick-witted, free-spirited, and smokin' hot as security analyst Rhonda Burns. She lives up to her name, all fiery passion and zero inhibitions.

In the wake of a sniper attack that leaves a close friend clinging to life, the duo is pegged to undertake the One-Eyed Jacks' latest security mission alone—an assignment that leads them to a top-secret desert military facility. Almost immediately, the sexual tension that has been brewing for months erupts, blindsiding Rhonda and Jamie with the intensity of their feelings. They try to play it cool, but when an elite terrorist team makes the future uncertain, they ask themselves: is it now or never?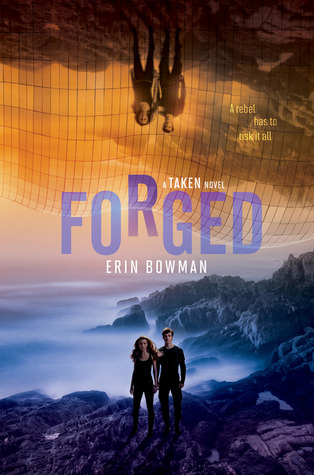 Forged (Expected Publication 4/14)

The Order is building an unstoppable army, with every generation of Forgeries harder to detect and deadlier than the one before. It's time for Gray and his fellow rebels to end the Order's world of lies. But when the most familiar faces—and even the girl he loves—can't be trusted, Gray will have to tread carefully if he wants to succeed. Or survive.

Nil Unlocked (Expected Publication 5/12)

On the island of Nil, the rules are set. You have exactly 365 days to escape—or you die. Rives is now the undisputed Leader of Nil City, but keeping the City united is tougher than ever.

Raiders have grown bolder, supplies are dwindling, and non-human inhabitants have taken a turn toward the deadly. New arrivals cause rifts within the City, putting the Search system at risk, and calling everything Rives knows into question. Desperate for answers, he teams up with the only other person searching for them: Skye, a new arrival with a mysterious past of her own. Soon the duo find themselves locked in a desperate race to save all the residents of Nil—and possibly destroy the island forever. But at what cost? And who will pay the price?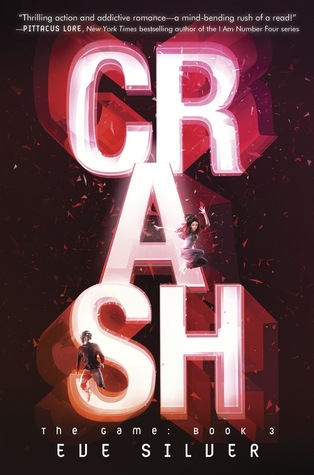 Crash (Expected Publication 6/9)

Miki's life is falling apart around her. Her dad and best friend are lying in the hospital. The Game is glitching, making missions more frequent and more deadly. And someone close to her is waiting for the right moment to betray her.

Miki feels like she's hanging on by a thread and the only thing keeping her tethered is Jackson's hand in hers. Yet telling him how much she needs him, how much she loves him, feels like the biggest challenge of all. And if Miki really wants the missions to end for everyone, she'll have to let go and be ready to fight when the walls between the Game and reality come crashing down. Because if there's one thing she's learned, it's that she's got a whole lot left to lose.

The Naked Eye (Expected Publication 7/14)

It's been four months since the events of SIGHT UNSEEN, and Kendra Michaels is obsessed with trying to track down serial killer Eric Colby. Despite his apparent execution at San Quentin, Kendra is convinced that Colby is still alive. The trouble is, she can't prove it. Even her razor-sharp powers of observation, honed while blind during the first twenty years of her life, have gotten her nowhere. So no one believes her.

Then out of the blue she gets a call from the Sheriff of Olancha, California, about a young woman being held on a drunk and disorderly charge who lists Kendra as her emergency contact. It's Eve Duncan's sister, Beth Avery, who after being wrongfully institutionalized for five years has been living on the road and trying to figure out her life. Kendra can identify, having gone through a similar period of self-discovery after gaining her sight, and she takes Beth home to San Diego with her.

But the murder of a police detective who had once very openly crossed swords with Kendra is about to complicate her life even further. She visits the crime scene in search of anything that might provide a link to Colby and instead finds evidence that links the crime to her. Finally Colby's master plan becomes clear: he is framing Kendra for a brutal cop-killing.

Suspicions mount along with the body count, and Kendra is thrust into spine-tingling pursuit to clear her name and find the killer no one believes exists anymore. Beth joins her on her quest, and agent-for-hire Adam Lynch soon follows. And they get help from another friend anxious to repay her debt to Kendra… none other than Eve Duncan herself.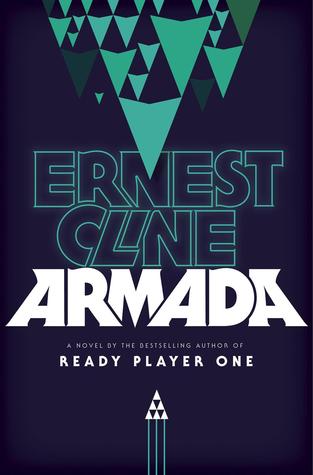 Armada (Expected Publication 7/28)

Zack Lightman is daydreaming through another dull math class when the high-tech dropship lands in his school's courtyard-and when the men in the dark suits and sunglasses leap out of the ship and start calling his name, he's sure he's still dreaming.

But the dream is all too real; the people of Earth need him. As Zack soon discovers, the videogame he's been playing obsessively for years isn't just a game; it's part of a massive, top-secret government training program, designed to teach gamers the skills they'll need to defend Earth from a possible alien invasion. And now…that invasion is coming.

As he and his companions prepare to enter their ships and do battle, Zack learns that the father he thought was dead is actually a key player in this secret war. And together with his father, he'll uncover the truth about the alien threat, race to prevent a genocide, and discover a mysterious third player in the interplanetary chess game he's been thrown into.

The Last Time I Saw Her (Expected Publication 8/11)

While cracking the case of a cold-blooded serial killer in Las Vegas, Dr. Charlotte Stone comes close to losing the one thing she never thought she'd miss: Michael Garland, the ever-present, fatally sexy ghost who goes wherever she does. When Michael is wounded by a hostile specter, Charlie only barely saves him in time. Though she'd never admit it out loud, nearly losing Michael has made her realize just how head-over-heels in love with him she's fallen. And since Michael seems to have made a habit out of saving her life, despite the toll it's taking on his not-so-immortal soul, keeping him around means staying out of trouble. Not so easy when FBI Special Agents Tony Bartoli, Lena Kaminsky, and Buzz Crane need her help solving a particularly gruesome case - while only Tony knows about her ability to see the ghosts of the recent, violently departed, the whole team knows Charlie's the first one to call to catch a serial killer. Can Charlie track down the killer without jeopardizing her own life - or Michael's?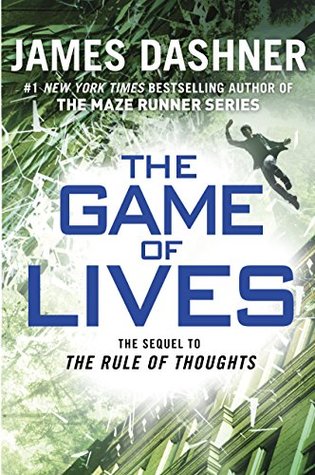 Game of Lives (Expected Publication 8/25)

Michael used to live to game, but the games he was playing have become all too real. Only weeks ago, sinking into the Sleep was fun. The VirtNet combined the most cutting-edge technology and the most sophisticated gaming for a full mind-body experience. And it was Michael's passion. But now every time Michael sinks, he risks his life.

The games are over. The VirtNet has become a world of deadly consequences, and Kaine grows stronger by the day. The Mortality Doctrine—Kaine's master plan—has nearly been realized, and little by little the line separating the virtual from the real is blurring. If Kaine succeeds, it will mean worldwide cyber domination. And it looks like Michael and his friends are the only ones who can put the monster back in the box—if Michael can figure out who his friends really are.

Holiday Disclaimer:

I just wanted to mention that I hope I don't offend anyone by not saying Merry Christmas wishing a good Holiday. We don't celebrate Christmas, not for religious (or none as it is) reasons, but because we don't find joy in holidays. It's not a time of year I enjoy (though I used to) and it doesn't even feel like Christmas to me, it's just another week. So, I don't mean to offend, and I hope that I don't, when I'm not wishing you all a good holiday, it's just that I'd rather not be reminded it is one. I DO hope you all are having a great time though!