I realize I made a mistake with this one. I saw that it was Blogger's Choice, so I thought that meant anything, not just the suggestions given, but then I re-read it and saw it alluded to ONLY using the topics given. OOOOPS!! So I guess I could say that all these do fit under one of those prompts that were given ~ they are all Adult Titles. They just also are less known. Sorry for the confusion on my part.
This week has been fun doing these, but as I go through all these lists, one thing is very clear ~ most people have read the same few books this year. I was hoping the lists would have more variety, seeing books I haven't seen before, but that just hasn't been the case. I know that my own books were different from the rest of the pack, and I wish I could find out WHY that is. I've been reading a very long time and I have authors that I follow and I'm always on the lookout for new stuff, but I don't follow the pack when it comes to books.
I already gave a bunch of books on my
Best Books of 2014
that most people have said they have never read. Now, I'm going to go and give some more, more books and authors that aren't appearing on all the lists out there this week that I found enjoyable over the past year. I hope some of you will try out some of these authors and find enjoyment in them like I have. Many of them are series that I have followed for quite a while. In that case, I gave the most recent book, read this year, first and then the for the 2nd book list I gave the first book of the series, which may not have been read this year.
And as a note about tomorrow's list ~ you won't be seeing me for that one. Not because I won't have time to post, I will (since I don't celebrate anything) but I HATE the topic. I am a 30+ year old grown woman who is married. "Book Boyfriends" is a topic that I don't understand at all. I wish it would go away. I guess I am just in such a wonderful marriage to my best friend, that no make believe guy in a book can be swoon worthy. No one compares to my husband and nothing in a book has ever compared to our own
10+ years together
.
Anyways, on with my choices for today's topic. I've listed these books in order from most recent read to oldest for the year, and as always, books are linked to GR. Reminder for series ~ the first book is the most recent one I read, the 2nd book is the first of the series. From my descriptions, what book/books would you give a try from my list?
Top 10 Lesser Known Books
1 ~ New Year Island ~ I just finished this book 12/23 and what a book! This is 10 strangers who are all survivors of something pretty horrible in their past being thrown together for a reality competition to see who will survive. This pretty long book (724 pages) is deep in characters, story and setting, even if the setting is a little island. There's a lot of twists and turns in the book, many (if you read as much as I do) that I saw coming a mile away but a few that even surprised me. A really enjoyable book.
2 ~ Wilde & Chases series ~ Perhaps you've noticed that I don't read very girlie books. I'm not a girlie girl, though I have and do read some. I prefer that my books are non-stop action. I will take guns blazing over people standing around talking about their feelings any day. The Wilde & Chase series is that. Nina Wilde is an archeologist and travels the world finding famous sites/items that were once thought to me myths. Her bodyguard turned husband Eddie Chase protects her in this crazy non-stop action series. In the first book, they are searching for Atlantis, and in the most recent one I finished, they return to Atlantis to get some answers they've been searching for.
3 ~ De Luca & Brown series ~ Rachel De Luca is a self help guru who doesn't believe in her own advice. She spent much of her life blind before receiving donor eyes, donated by Mason Brown a homicide detective. In the first book, she learns that she has received more than just her sight back and soon her and Mason are on the case to figure out who is killing the other organ recipients. This is a FANTASTIC series, a romantic suspense series with amazing characters and great storylines. If you are looking for swoon worthy guys, you probably will love Mason.
4 ~ Alex Verus series ~ If you are a fan of the Dresden Files, you will probably enjoy the Alex Verus series. I couldn't get into Dresden, but I tried the Verus because I liked the narrator who did the audiobooks. I ended up liking them. Verus is a mage who stands alone again the dark and light mages in Europe. The newest one was my favorite so far.
5 ~ S.E.C.R.E.T. series ~ An enjoyable and fun erotica series about women who are taking control of their own sexuality and fantasies. The sex scenes are fun, the characters are good and the storylines move well between the 3 books.
6 ~ Robert Hunter series ~ If you like serial killer books, look not further than Chris Carter. I read a lot of fiction serial killers, and I have found none better than Carter. He writes creepy killer REALLY really well. In the most recent book, Hunter is pitted against someone he's never known the likes of before. Such crazy and engaging stories!
7 ~ Kendra Michaels series ~ I've gotten tired of Johansen's long running Eve Duncan series, but loved when she introduced Kendra Michaels ~ a former blind women who now sighted, uses her other senses to help solve crimes. Kendra is VERY unique and I really love her personality. I can't wait to read more about her as her own series continues.
8 ~ Montgomery Brothers series ~ The 6 Montgomery brothers are all about justice and doing what is right. The find themselves in some crazy situations but always manage to fight their way out, handing out justice and sticking up for each other. A great romantic suspense series.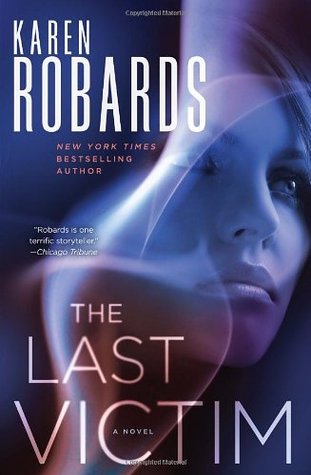 9 ~ Charlotte Stone series ~ Stone is an expert on serial killers who has spent her life studying them. She has a special view of crimes, as she has the gift, or curse, of being able to see the ghost of the recently deceased. In the first book, she finds she has the spirit of a former client following her around. If you can get past the initial creepiness of her having a relationship with a ghost, it's actually a great series.
10 ~ Bone Secrets series ~ Kendra Elliot is one of my favorite new authors. Her first series, Bone Secrets is about a bone specialist and the people around her. That series breaks off into another series with the main detective, and she also does a short novella series with author Melinda Leigh. Elliot writes well with great characters and good storylines. Worth a read!
Holiday Disclaimer:

I just wanted to mention that I hope I don't offend anyone by not saying Merry Christmas wishing a good Holiday. We don't celebrate Christmas, not for religious (or none as it is) reasons, but because we don't find joy in holidays. It's not a time of year I enjoy (though I used to) and it doesn't even feel like Christmas to me, it's just another week. So, I don't mean to offend, and I hope that I don't, when I'm not wishing you all a good holiday, it's just that I'd rather not be reminded it is one. I DO hope you all are having a great time though!