Good morning! I hope everyone is well today!
As I was thinking of my topics today, I went on a bit of a blog hop, and as I mentioned below, I saw some of the same YA/Middle School books mentioned. So I decided to list some of each that might not be as well known, or at least I haven't seen mentioned so far. Since I did that, I decided to do the same with my open topic.
Authors, and their books, you might not know about
It's happened often, when I list books that I have read, I get comments that people have never heard of those books or those authors. I'm not sure what it is about my book tastes that seem to be different than many others, and why I know of these authors and their books, that few others know anything about. I guess I can contribute it, in part, to years of thrift store and library browsing and finding authors who I got into and have followed since.
Here are some authors (and the first book in a series or two of theirs) that I haven't yet seen mentioned on blogs and who I've heard people say they haven't heard of them. Perhaps you will find your new favorite author in this list!
Chris Carter
Robert Hunter ~ series
If you like creepy serial killer stories, Chris Carter is your author. His series follows Robert Hunter, a special crimes detective who solves the craziest of crazy serial killings. Carter's books are perfectly creepy with a ton of twists and turns to keep you guessing.
There are 5 books out in this wonderful series, with the 6th due to come out 7/31.
Cindy Gerard
Black Ops Inc, The Bodyguards, One Eyed Jacks ~ series
Cindy Gerard is an author who I have been reading for years. She writes romantic suspense with former military men who now run a security firm. The guys are tough and sexy, the women strong but in situations they can't get out of, on their own, so BOI swoops in for the rescue.
Well written and fast paced, I've read all of her romantic suspense novels, and she's one of many that I will grab up as soon as it comes out.
Christy Reece / Ella Grace
Last Chance Rescue / Wildefire ~ series
Similar to Cindy Gerard, Christy Reece writes romantic suspense, her main series being a rescue organization that goes in to do the job when others can't, or won't. They swoop in to rescue those who need it and use whatever means it takes.
She also writes under the pen name of Ella Grace, and has a series about triplets who come back home after finding out what they've known their whole life might not be true.
J.T. Ellison
Taylor Jackson & Samantha Owens ~ series
Taylor Jackson is a homicide detective in Nashville, and Sam Owens is a medical examiner.
These series are filled with cases the two solve, but the books are also about each of them, their lives and you really care about them and what is happening to them, especially when life doesn't quite go the way they expected.
A well written and enjoyable series.
Matthew Reilly
Shane Schofield & Jack West Jr ~ series
Any action adventure lovers, or guys out there? Then you've read Matt Reilly, right?!
Shane Schofield ~ Scarecrow ~ is a Marine who is thrown into the most crazy of missions, where the world is always on the brink of being destroyed. Crazy and wild locations, insane characters, both the Scarecrow and the similar Jack West series are fun wild reads.
Marshall Karp
Lomax & Biggs ~ series
You may recognize this name, but not be able to place it. Karp has recently co-authored with James Patterson on
Kill me if You Can
and the
NYPD Red
series. But Karp has a wonderful series on his own.
Lomax & Biggs are LAPD detectives, and in the first book, they are investigating a murder within a theme park (think Disneyland). The series is funny and well written, and enjoyable read for fans of humor and detective stories.
Chris Grabenstien
John Ceepak ~ series
Another name you might have seen along side Patterson, with their collab on the
Treasure Hunter
series, and another author with a good series of his own.
In addition to the great book I've listed below, Grabenstein also has a funny series about two small town cops on the Jersey shore. Great for light reads, and a good laugh.
Young Adult / Middle School Books
When pursuing some of the blogs I regularly follow about the YA/Middle School books, I expected to find a lot of similar lists, and there were plenty of books listed a bunch of times, but also books I hadn't heard of, so that was great. Of course, I love the big books like Harry Potter and The Hunger Games like most everyone else.
For the sake of this post, I'd like to list some books that I don't see listed very much, or at all, to hopefully introduce you to perhaps some new authors or books that you may not have seen yet. Hopefully you'll find something that peaks your interest here.
Escape from Mr. Lemoncello's Library
by Chris Grabenstein
This is a great middle school read, about Kyle, a book loving class clown who wins a chance to be a part of a group that's going into the new mysterious library that has opened up in town. The 12 kids are going in for a night of scavenger hunt fun.
This book is mentioned as a cross between Willy Wonka and Night of the Museum, but I think it's like a younger version of Ready Player One as well.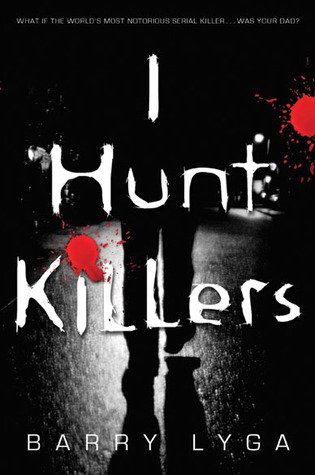 I Hunt Killers
by Barry Lyga
This is a great young adult book for fans of serial killer type books. This one is different because the main character, Jasper, is the son of a serial killer, something he's had to live with his whole life. Now, there's been a murder in town and he believes it's another serial killer, so he forces his way into the investigation to try to help.
I felt the second book,
Game
was actually a stronger book, but both were really enjoyable!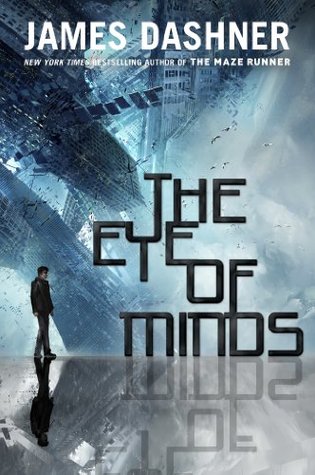 The Eye of Minds
by James Dashner
A young adult book for fans of Ready Player One, this is another Virtual Reality read. In Eye of the Minds, a hacker has taken players hostage in the VirtNet, the virtual world. The government contacts Michael and his friends who are gamers, to hack the game and find what is really going on. It's a really fun and enjoyable book and the 2nd one is being released later this year.
Erebos
by Ursula Poznanski
I guess you are seeing a little bit of a trend here, I think I like my virtual reality books, which Erebos is another.
In this one, Nick finally receives a mysterious game, which he'd been trying to get his hands on. It's been making the rounds at his school, but it's clouded in secrets. He soon finds out that the game itself knows way more about Nick than it should, and he's tasked with doing things outside of the game. It's a crazy wild ride of a book and really enjoyable!
Ashfall, Ashen Winter & Sunrise
by Mike Mullin
This series is about the aftermath of a supervolcano under Yellowstone erupting, sending the world into ash filled chaos.
16 year old Alex stayed at home while his parents and sister visited his uncle and is there alone when the volcano erupts. He sets off to find his family, and he's journey is action packed and an enjoyable read.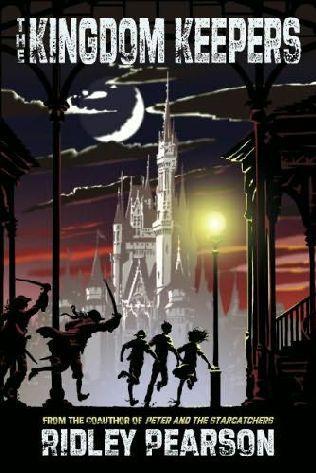 Kingdom Keepers series
by Ridley Pearson
This series is dedicated to ~ "anyone and everyone who ever wondered what happens when the gates are closed and the lights go out."
For fans of Disney, the Kingdom Keepers series follows Finn and his 4 friends whose likenesses were used as hologram guides within the Disney parks. But, the experience came with a side effect. Finn and his friends can BECOME hologram like themselves, allowing them to "cross over" into Disney at night to battle the forces of evil that are raging there.
It's a wonderful series, however in my personal opinion, this 7 book series went about 3 books too long. By the end, it got boring and repetitive. The first few are definite great reads, especially for Disney fans.
Trixie Belden series
by Julie Cambell & Katheryn Kenny
I have seen my childhood favorites, Trixie Belden, mentioned a few times today. YAY!! These books were first published in 1948 and the first 6 were written by Julie Campbell. If you haven't heard of this series, think of it as a younger version of Nancy Drew.
Trixie is a 13 year old sleuth who is just a normal farm girl. She has chores she has to do, and she has an allowance to save up for what she's wanted her whole life ~ a horse. When "rich-girl" Honey Wheeler moves in next door, Trixie finds a friend for life and the adventure begins.
Starting with trying to find their friend Jim Frayne when he runs away, mysteries fall in their lap. Along with Trixie's brothers and a few friends they gather along the way, they look out for each other, and their community.
It is wonderful fun. Old now, and a bit simple perhaps for today's youth, but still beautiful and fun stories.
Have you heard of any of these lesser know authors or books?
Have you read any, and what did you think?
Are there any authors you wish that people knew about?
Leave me your Day 5 link, and I'll come visit your topic!