Hi all!
I'm back with my Initial Eliminations for Book of the Year.
Though my bracket was 98% randomized, I did move a few books around to make sure my favorites weren't against each other. I wouldn't have liked it too much if one of my 4 favorite books were out in the first rounds. Also, I forgot to mention the first time that I only used one book from any series that I read. I started with 310 books, and grabbed my 4 and 5 rated books for the top 64 and a few really good 3s (I was harsh on my ratings). This will take us down to my top 32.
Still, there were just a few close calls for me, in this round, more so in the next round. :) In the first eliminations, my closest calls were these ~
On my bracket, I have "Touch of Fever" as "Touch of Fear". Oops! Well, I knew what it was. I enjoyed both Touch of Fever and Ashfall, and I debated this match up, but I ended up going with Touch of Fever because Warehouse 13 was one of my favorite shows all time, and I miss it so much!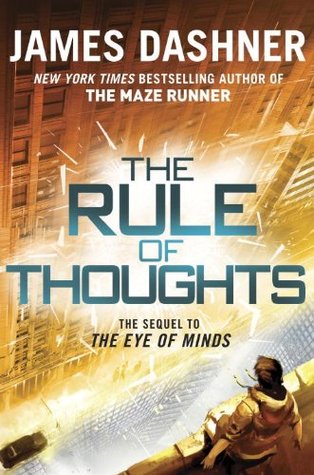 This match-up was hard for me, as Robyn Carr is one of my favorite authors, and this book was my favorite of the Thunder Point series of the year, but I love the Eye of the Mind series from Dashner as well, though I didn't like the 2nd one as much as the first. I ended up going with Rule of Thoughts, because it was more action, while The Promise is all romance. In the end, I will always take action over romance any day.
So, here are how my Initial Eliminations went ~