It's the end of Armchair BEA. :( It was a fun few days. For someone who wasn't planning on joining in, I really had a fun time looking through many many of the posts, posting on blogs and just seeing what others thoughts were on the same subjects. Of course, I didn't get ANYTHING else done this week, not even reading, except for some night time audio, but that's ok. :) I haven't even been able to keep up with my own comments, but I'm going to do that in the next few days. I am grateful for everyone that stopped by. Thank you!!
There were so many good posts, I wish I had marked a few. I followed a ton of blogs, but didn't mark any actual posts. I wish I had.
Here are just a few new blogs I'm following because I found them through BEA ~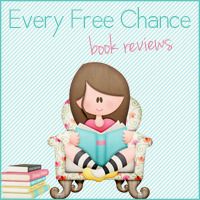 Here's a wrap-up of my own posts this week.
Day 1 ~
My Intro
~ 5 Things you HAD to know about me. :)
Day 2 ~
More than Words
~ my love for Audiobooks, plus how to speed them up!
Day 3 ~ I skipped this day. I have no blogging aspirations, and I'm not a short story fan.
Day 4 ~
Beyond Borders
~ how I've expanded into reading other genres
Day 5 ~
Open Topic & YA/MC Recs
~ listed authors many may not know of
I had a good time, and I hope everyone else did as well!! I look forward to keeping up with the new blogs that I am following and hopefully making some connections.
Did you all have fun?
What was your favorite topic?
Do you have a new favorite blog to follow?
Share these, or your wrap up post, and I'll come visit!