Finished ~ Walking on her Grave (Rouge River 03) by Melinda Leigh
Completed 11/5
4 of 5 stars
unknown page novella
I received this book from NetGalley for my honest review.
Walking on her Grave is the fourth and final book in the new "Rouge River" series by authors Kendra Elliot and Melinda Leigh, a series of novellas set in small town Solitude, Oregon.
My review of the other books in the series ~
On Her Father's Grave by Kendra Elliot
~ 4 stars
Gone to her Grave by Melinda Leigh
~ 3 stars
Her Grave Secrets by Kendra Elliot
~ 4 stars
Walking on her Grave completes the story of the town of Solitude and the people in it. In this book, we're back to Carly and Seth, the duo from book two. In this story, the story is all wrapped up, from who was behind the drugs and the killings, where the drugs were made and so on. The story itself seemed a little rushed. I would have liked it dragged out more, but I'm glad that everything got wrapped up well and I was even surprised by it.
This was another enjoyable book. I definitely prefer Stevie and Zane to Carly and Seth. I'm just not a fan of Carly, though I didn't mind her as much in this one. Still, I prefer the more cheerful new couple over the couple who have been together for years, all of the sudden have problems and separate, but are trying to work things out. It was created just for the drama of it, and I don't like stories like that, but that's my own personal issue with it. The story itself was good though I would have liked it to be a little longer an a little more drawn out.
The whole series was really enjoyable. It was a good few books about a good town, good people, and some not so good stuff happening there that they need to stop. Hopefully now the town of Solitude can live in peace, though I'm sorry the series is done, as it was enjoyable. I'm most definitely a Kendra Elliot fan and will read whatever she writes. I'm not sold yet on Melinda Leigh, but I know that's just because everything I have read from her has contained a social worker. I don't know what her fascination with them are, but if I try another book and there are more, I'll definitely be done with reading her books
I'd recommend the Rouge River series for mystery / suspense fans, with a little bit of romance mixed in. The series is just a fun quick read and really enjoyable.
Setting = A
Plot = A
Conflict = B
Characters = C
Theme = B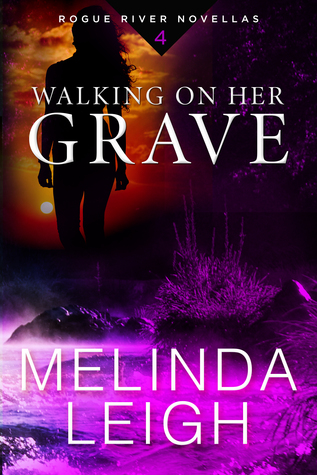 Rouge River series