I found this really neat End of the Year Survey at
Perpetual Page Turner
. Click the graphic above to link up and see others answers.
Since I decided not to link up to today's Top 10 of 2014 topic ~ Book Boyfriends (UGH, I HATE that term), and there weren't any topics for A Month of Favorites, I thought I'd go ahead and get this post up. I'm posting this just to post cuz it's cool and for my partners at Swap-Bot.
Updated 1/1 with final yearly tally.
With this survey, I've only had my answers be books that I read for the first time this year, no re-reads, unless the question specifically called for that. All photos of covers link to GoodReads, as always for me.
2014 Reading Stats
Number Of Books You Read:

310

Number of Re-Reads:

11

Genre You Read The Most From:

Suspense
Best in Books 2014
1 ~ Best Book You Read In 2014?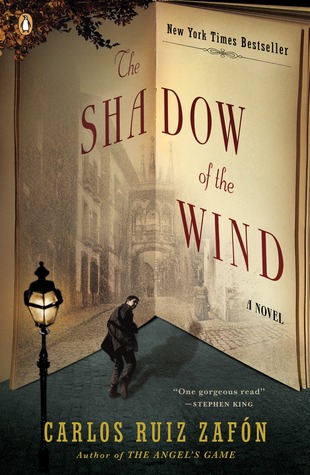 This book is something that I wouldn't normally read, but I was on a 'books about books' kick and I decided to take a chance on it. Was I ever glad that I did, it was a fantastic book mystery, my most favorite book of the year!
2 ~ Book You Were Excited About & Thought You Were Going To Love More But Didn't?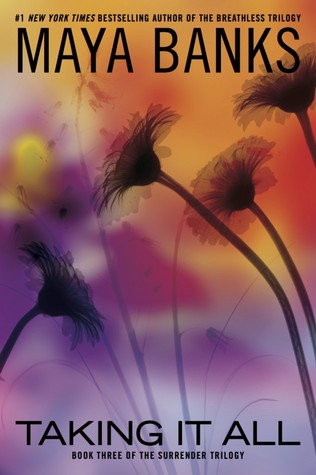 Maya Banks was my favorite author, but this piece of work, turned me off of her completely. I used to love her stuff, but now I am only keeping up with the KGI series and not going to read anything else. I hated this book, with a passion.
3 ~ Most surprising (in a good way or bad way) book you read in 2014?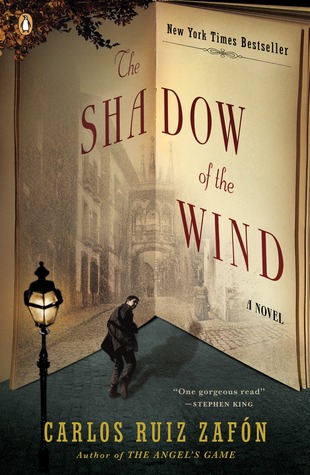 For me, definitely The Shadow of the Wind. As I mentioned, I typically wouldn't have given this book a second glance and I was so surprised that I loved it so much. Even my hubby, who I had read it, was surprised that I loved it so much. It definitely started opening me up to more genres.
4 ~ Book You "Pushed" The Most People To Read (And They Did) In 2014?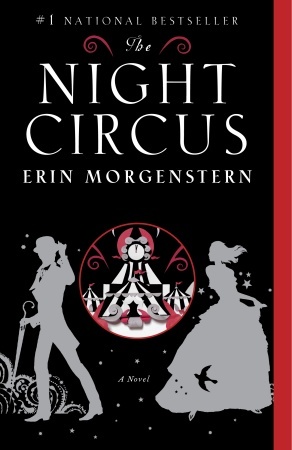 This was harder to answer, because I only "push" two people into reading books, a good friend and my hubby. Other than that, there's no one I can "push" books on. But I did a swap where we picked books for people to read from their TBR list and I picked The Night Circus more than once. As my favorite book if I see anyone saying they might read it, I definitely recommend it, because I love it so much.
5 ~ Best series you started in 2014? Best Sequel of 2014? Best Series Ender of 2014?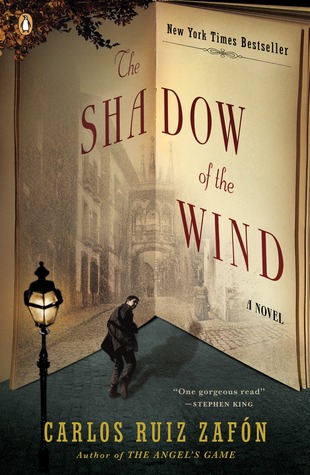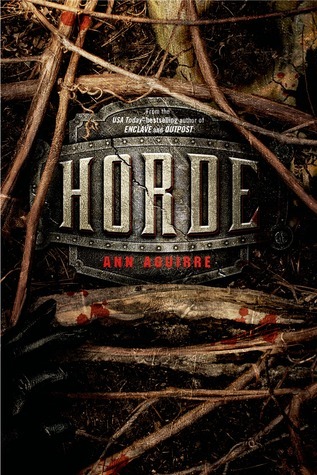 Shadow of the Wind was fantastic, and I loved the other books in the series as well, the 3rd being better than the 2nd (in my opinion). I hope the series continues. He left it open to, but it's been years. Game was my favorite in the Jasper Dent series, a series about the son of a serial killer. This one was really great. Horde was my favorite of the Razorland trilogy. I had mixed feelings about the first two books for various reasons, but ended up really loving the 3rd.
6 ~ Favorite new author you discovered in 2014?
This one was hard for me to answer, since I discovered a total of 97 new-to-me authors for the year. Geeesh!! Carlos Ruiz Zafon is a contender, since I loved the Cemetery of Forgotten Books series so much, but I've read 2 of his young adult series, and didn't like them as much. I have only 2 more books by him to read. I read the most books (7 each) by Kendra Elliot and Barry Lyga, and Kendra could be a contender as well. But for favorite, I'm going to go with Rysa Walker. There's something about her time traveling books that I really love and I can't wait for more!
7 ~ Best book from a genre you don't typically read/was out of your comfort zone?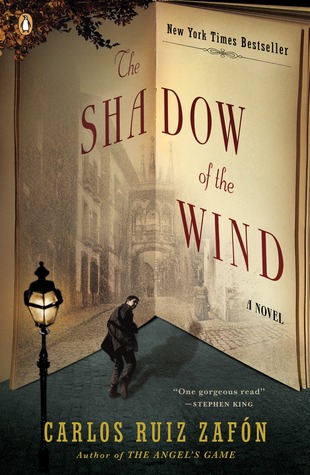 You might get tired of this answer, but I can't help it. Both books set in foreign countries AND historical fiction aren't books that I typically read, BUT my two favorite books EVER, are both ~ The Night Circus and now The Shadow of the Wind. But for both, it's not the place or the genre that grabbed me so much, it was the story. With SOTW it was the mystery and the characters and just everything about it. With The Night Circus, it was definitely the circus itself and some of the characters.
8 ~ Most action-packed/thrilling/unputdownable book of the year?
My 2nd favorite book of the year and OMG was it FANTASTIC!! While not out in the states yet, it's out in Australia and I was able to get a copy from NetGalley. I would have gone nuts waiting for it, if I had to. Reilly is one of my FAVORITE authors and I've read all but 2 of his books, and this one is my favorite so far. If you are a Jurassic Park fan, definitely pick up this book, you won't want to put it down!
9 ~ Book You Read In 2014 That You Are Most Likely To Re-Read Next Year?
I re-read very few books. I'd rather spend my time discovering new books. The only books I have re-read multiple times are The Night Circus and Harry Potter. I'd definitely go for The Great Zoo of China again though, perhaps listening to it on audio, which is how I like my re-reads.
10 ~ Favorite cover of a book you read in 2014?
I bet this will be on many many lists!! Not only did I really enjoy the book especially her exploration of the castle, I just adore this cover. I think it's so beautiful. With doing all the best of lists this week, there are tons of people who agree with me. :)
11 ~ Most memorable character of 2014?
Hard one, since I said I wasn't going to mention any re-reads, unless it called for it, otherwise my answer would be Bailey from The Night Circus, no question. But that was a re-read (twice) so I'm trying to think of one for this year, first read. Daniel from The Shadow of the Wind is a definite contender, but I think for multiple reasons, I'm going to go with Chris Shane from Lock In.
12 ~ Most beautifully written book read in 2014?
Ahhhh, what? Isn't most beautifully written going to be your favorite? I read books for enjoyment, and nothing else, and I don't read prose or anything like that, so for me, the most beautifully written book I read for the first time in 2014 has to be my favorite.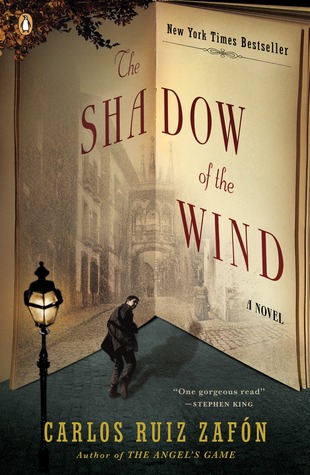 13 ~ Most Thought-Provoking/ Life-Changing Book of 2014?
Did I mention that I read only for enjoyment?! I'm not one of those people who read to get smarter or think I should read classics because it'd make me look better or something. I'd rather be poked in the eye with a fork. So yeah, the books I read aren't thought-provoking or life-changing, unless you count the fact that I stopped paying attention to genres and just read what sounds good to me, no matter what. If that counts, then we're back to the old standby.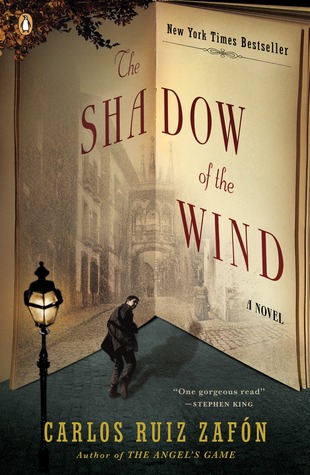 14 ~ Book you can't believe you waited UNTIL 2014 to finally read?
Thought I didn't know about this book right when it came out, I'm surprised it took me as long as it did to read it. If I could live in any book world, I would choose The Night Circus. If I could live in any TV show world, I would definitely choose Warehouse 13. I LOVED the show, I miss it so very very much and I enjoyed the book a ton.
15 ~ Favorite Passage/Quote From A Book You Read In 2014?
"I was raised among books, making invisible friends in pages that seemed cast from dust and whose smell I carry on my hands to this day." ~ The Shadow of the Wind
16 ~ Shortest & Longest Book You Read In 2014?
According to GoodReads, these two books were 16 pages for the short story Lyga, and 724 pages for New Years Island. The Lyga was a super short story in the Jasper Dent storyline, it was pretty boring. New Years Island was about a group of strangers being put on an island to see who would survive.
17 ~ Book That Shocked You The Most
Hmmmm, another hard one. Books don't really shock me anymore. I could say SotW, since I was surprised I liked it so much, but that wasn't the book so much as it was me. I could say Lock In, but that was after the book, not the book itself. I ended up changing my mind here and going with my newest completed book, New Years Island. There were many twist and turns and surprising moments in that one. I saw about 80% of them coming, but I was still surprised a few times.
18 ~ Favorite Romantic Relationship of the Year
Hard one, again (as will be the stupid "book boyfriend" questions). I'm not into the whole "one true pairing" stuff I've seen. UGH. It's just not me, I don't really care, for the most part. I mean there are a few that I do. I think Harry with Ginny and Ron with Hermione is correct and all that stuff, but I am more about couples being honest with each other, that's what makes them a good couple to me. That said, I guess my favorite one would be Rachel De Luca and Mason Brown from the Maggie Shayne series. These are the 3rd & 4th in the series.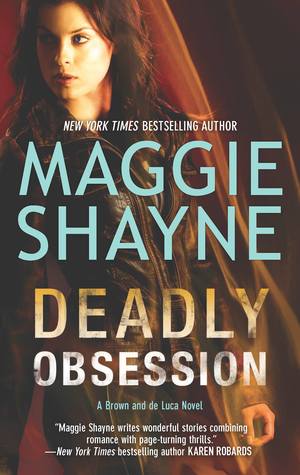 19 ~ Favorite Non-Romantic Relationship Of The Year
I'd have to go with the brother/sister relationship between CJ and Hamish in The Great Zoo of China. CJ is kickass awesome and her brother is pretty cool as well.
20 ~ Favorite Book You Read in 2014 From An Author You've Read Previously
And we're back to the Reilly again. I've been reading Reilly for years. My husband introduced me to him years ago when he suggested I read Reilly's book "Ice Station". That was the first in the Scarecrow series. Since, I've read all the Scarecrow series to date, the Jack West Jr to date, The Contest, Hover Car Racer, Temple and TGZoC. The only books of Reilly's I haven't read are The Tournament and Troll Mountain, both of which are WAY outside my comfort zone, but since it's Reilly, I'm going to give them a try, at some point.
21 ~ Best Book You Read In 2014 That You Read Based SOLELY On A Recommendation From Somebody Else/Peer Pressure:
There really wasn't one. I only have two people (again the friend, and the hubby) who can successfully say "read this" and I will. Last time the friend did that was this time last year, with "The Eye of Minds" by James Dashner. Been even longer since my hubby has. So, nothing, for the most part. I'll say Jonathan Strange & Mr Norrell, because I did have a few people recommend it to me during swaps. They said if I liked The Night Circus, I'd like JS&MN. They were WRONG. I really REALLY did not like the book. I thought both main characters were assholes and they both rubbed me the wrong way. The only thing I can remember liking about the book is when he found he could use the mirrors. That was it.
22 Newest fictional crush from a book you read in 2014?
SIGH. I am a married woman in my 30s. I don't have crushes. I do have a top 5 for actors/celebrities, but not for books. I think that's because I'm more of a visual person. I know, I know, weird for a woman, but that's me. I prefer visual. Anyways, I hate the whole "book boyfriend" thing. OMG do people over 13 really think that? For the sake of picking, because I'll answer these, no matter what, I'll say either Mason Brown from the Shayne series, or Pete Lattimer from WH13, cuz I love him on the show as well. :)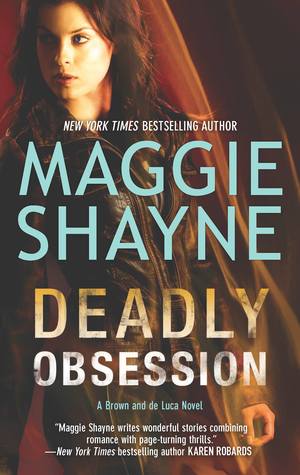 23 ~ Best 2014 debut you read?
Gotta go back to Cruel Beauty for this one. Though I read a lot of new-to-me authors, they weren't all new authors from this year. This one is one of the ones I know is new and that I enjoyed.
24 ~ Best Worldbuilding/Most Vivid Setting You Read This Year?
Definitely The Great Zoo of China for this. Reilly continued his tradition of including maps in his books so you can see how he laid things out, everything from the layout of the park to layout of buildings. Really interesting with the maps and just really great setting all together.
25 ~ Book That Put A Smile On Your Face/Was The Most FUN To Read?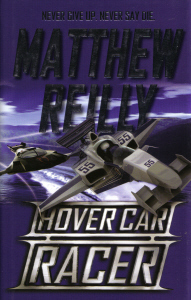 This was one of just a few books by Reilly I hadn't read, so I decided to give it a try on audio. I started it around midnight and I could NOT turn it off!! I ended up staying up all night just to keep listening and finally was done at 5:30am. It's such a CUTE book, and a feel good story. It's about young hover car racers, and is good for all ages, if you don't mind some mild swearing.
26 ~ Book That Made You Cry Or Nearly Cry in 2014?
I do NOT read books that could potentially make me cry. I'm not into tearjerkers, AT ALL. I have only read one book (The Reluctant Dom by Tymber Dalton) that made me cry. I won't do it, I don't like to cry. The only book that was even close that I could have become emotional about was Shadow Man. The MC had lost her family to a serial killer and you could FEEL her pain. It was hard to read at times.
27 ~ Hidden Gem Of The Year?
I've been reading a bunch of time traveling books, and I stumbled across this one and thought it was fantastic. Lara uses a time travel agency to save her mother from a mugging when Lara was young. She didn't know everything that was really going on during that time and everything changed in ways that she couldn't have imagined and didn't want. It was really enjoyable, but I haven't seen anyone else I know read it.
28 ~ Book That Crushed Your Soul?
Uh, what?! I don't give books that much control over me. I guess if I had to pick, I would go with Taking it All, because Maya had been my favorite author and, in my opinion, she did this book ALL wrong. I didn't like it, at all, and it made me decide to not read any more of her new series, sticking only with the KGI series, which shouldn't tick me off too much.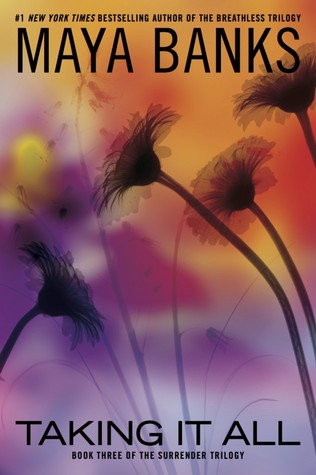 29 ~ Most Unique Book You Read In 2014?
Definitely Redshirts. This was definitely a unique book. A spoof of Star Trek, this book was so funny and unique and a lot of fun to read. It was definitely enhanced by Wil Wheaton's reading on the audiobook, he just made it even funnier! :)
30 ~ Book That Made You The Most Mad (doesn't necessarily mean you didn't like it)?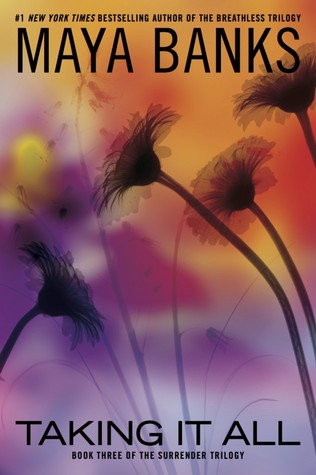 Back to this one. I won't give details since it's an erotica, but basically a couple in a supposed BDSM relationship spent 2 years not talking to each other and becoming estranged. Then there was all kind of other stuff that happened that pissed me off, but yet they were given their HEA. I would have been more impressed if they had divorced!
My Blogging/Bookish Life
1 ~ New favorite book blog you discovered in 2014?
Well, I only started blogging in March of this year, and just started looking around at book blogs at that time, so I'm new to blogging and following blogs. I follow around 300 blogs on BlogLovin' (I think) and my favorites are the ones that I've become friendly with the bloggers. There are plenty of great ones out there, but I like the connection you can make with fellow bloggers. Some of those are (in alphabetical order) ~ (Kym from My Book Nook is the friend I kept mentioning, an actual real life friend.)
2 ~ Favorite review that you wrote in 2014?
I'm going to go with my review for
Lock In
, because it was when I made a new rating/review system, even though I haven't used it a whole lot. I also am pretty partial to
The Great Zoo of China
because though I made a review of Shadow of the Wind, that was an early one and I hadn't gotten into my groove of rating yet.
3 ~ Best discussion/non-review post you had on your blog?
I'm not a big enough blog to have discussions here, so none really. But my favorite non-review posts were where I talked about
Reading Erotica
, talking about
Sex
& my view of
BDSM
.
4 ~ Best event that you participated in (author signings, festivals, virtual events, memes, etc.)?
My favorite Meme (though I HATE that word) is the
TBR List Poll
that I participate in every month. This is where I give you 3 books to choose from and my readers choose one (or more) for me to read. The book (or books) with the most votes, I read and then review. It's been a lot of fun to do.
5 ~ Best moment of bookish/blogging life in 2014?
I wouldn't say that I have one. :/ Just meeting people and making some friendly folks have been great. I started my blog to post my monthly reading log for Swap-Bot and it's grown some, but will just always be about me and what I wanna talk about. I really don't stress my blog at all.
6 ~ Most Popular Post This Year On Your Blog (whether it be by comments or views)?
The post with the most comments and most views is the recent post
Top 10 ~ Best Books I Read in 2014
with 37 comments before I started my commenting back, and 137 views. :) The post with the most views prior to now was my
Life of a Blogger ~ Tattoos
post with 107 views, which isn't much for most big bloggers, but it's good for me.
7 ~ Post You Wished Got A Little More Love?
None really, I don't do anything special here. It's just me and my thoughts, both bookish and not. I guess if you wanna take a look at it, you could read about our relationship and
Our Anniversary Weekend
. Of course, you can always check out my thoughts on
Reading Erotica
, talking about
Sex
& my view of
BDSM
, cuz I enjoy talking about such things, a bunch. :)
8 ~ Best bookish discovery (book related sites, book stores, etc.)?
GoodReads
is like the best thing ever, of course. I've been on there since '09, but have only been completely involved (such as tracking my books and joining in groups) since '11. I haven't really discovered anything this past year, reading/bookish wise. I started following blogs but that's about it.
9 ~ Did you complete any reading challenges or goals that you had set for yourself at the beginning of this year?
Yup, a few. First, I set my goal at GoodReads to 152 books to read for the year. In the beginning of the year, I was into gaming and was worried I wouldn't read as much. Jan - Apr was very light (for me) but after that, my reading took off again. I ended up bumping up my goal to 200 then finally to 252. I am currently at 304 books for the year. I didn't have any other yearly challenges, since I started blogging this year, I had monthly ones that I did, and read-a-thons and such. I look forward to joining some for the upcoming year.
Looking Ahead


1 ~ One Book You Didn't Get To In 2014 But Will Be Your Number 1 Priority in 2015?
None! Not something that's already out anyway. If I really wanted to read something, I read it. I read what I want, when I want to, so I really don't have an answer for this, with books that are already released. So, here's a rainbow of books I wanna read (already released), at some point, that I haven't yet. None are a priority though, I just thought it'd be pretty to do. :)
2 ~ Book You Are Most Anticipating For 2015 (non-debut)?
I guess the one I am looking forward to most is the untitled (and no cover) next book in the Timebound series by Rysa Walker. Others I'm most looking forward to are ~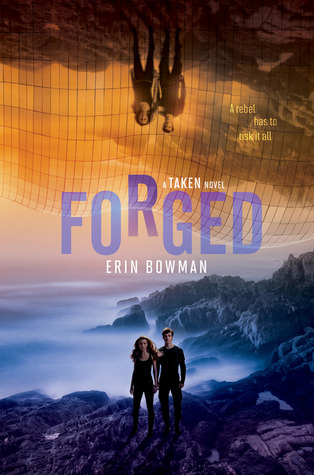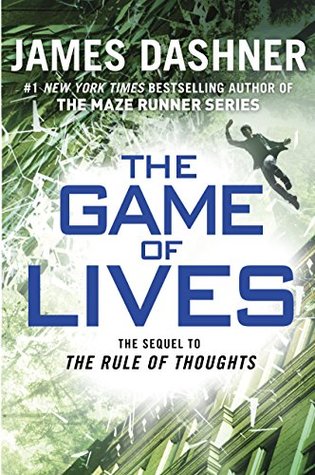 3 ~ 2015 Debut You Are Most Anticipating?
I really don't know of many authors that are debuting in the coming year. Anyone have any suggestions for an action packed debut? I did come across a couple books that look interesting ~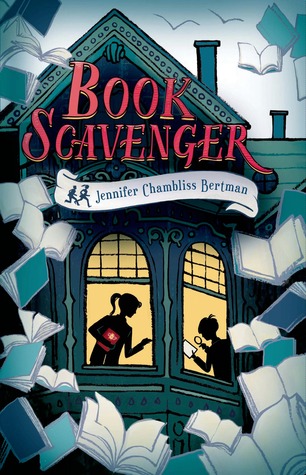 4 ~ Series Ending/A Sequel You Are Most Anticipating in 2015?
Well, I think I pretty much answered this in the non-debut question, because those are all series and are all books I'm really looking forward to. I read mainly series, if you haven't noticed, but here are a few more.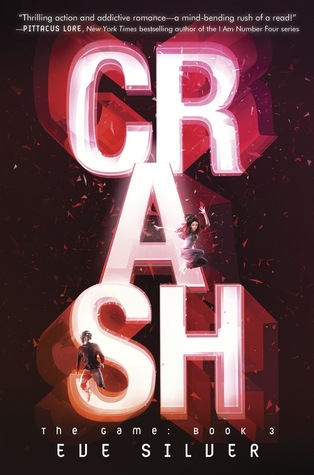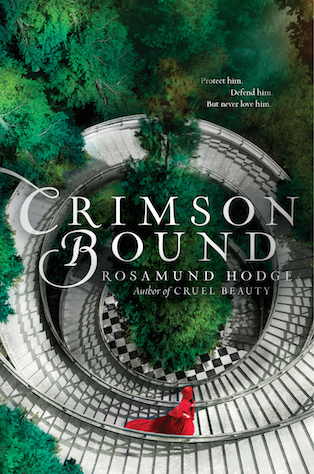 5 ~ One Thing You Hope To Accomplish Or Do In Your Reading/Blogging Life In 2015?
As of about 2-3 weeks ago, I would have said that I hope to accomplish reading more books than I had read this year and I was actually thinking about aiming for 365 books. BUT, then my hubby told me that because he had to buy himself some things he needed (and a few things he wanted) he felt bad because he felt like he was leaving me out and he told me when tax money comes in, I can get something I want. I debated about what I wanted and finally settled on building myself a gaming computer. I'm SUPER excited about it, though it will cut into my reading times. So, I plan on just challenging myself to 200 books for the year, and I want to be more picky about the challenges and read-a-thons that I do, so I don't burn myself out.
6 ~ A 2015 Release You've Already Read & Recommend To Everyone:
I've only read this one 2015 release, and I recommend the series, Thunder Point, along with the series that it branched off from, Virgin River, to romance or romantic suspense fans. This one wasn't my favorite of the series, but it's only because of my own views on some things.
Holiday Disclaimer:

I just wanted to mention that I hope I don't offend anyone by not saying Merry Christmas wishing a good Holiday. We don't celebrate Christmas, not for religious (or none as it is) reasons, but because we don't find joy in holidays. It's not a time of year I enjoy (though I used to) and it doesn't even feel like Christmas to me, it's just another week. So, I don't mean to offend, and I hope that I don't, when I'm not wishing you all a good holiday, it's just that I'd rather not be reminded it is one. I DO hope you all are having a great time though!